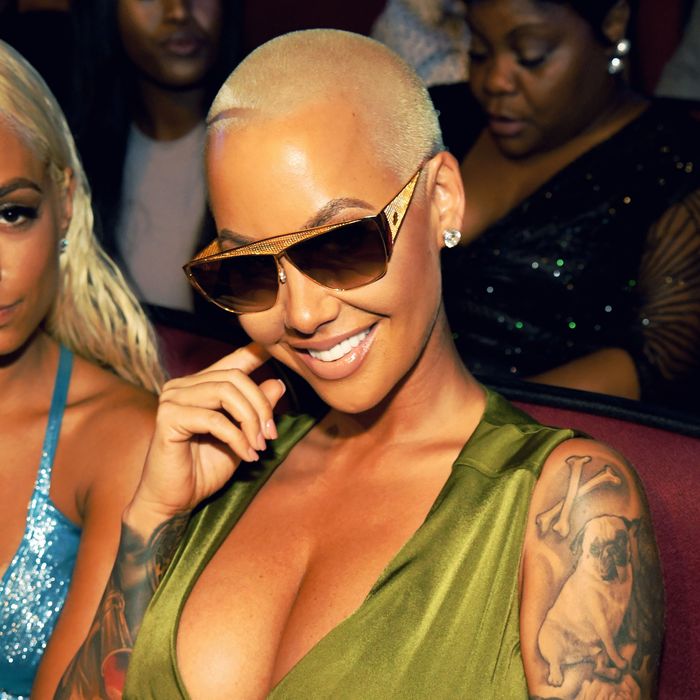 Photo: Paras Griffin / Stringer/2017 Getty Images
Amber Rose, the woman who has "literally no time for penis," has covered up a tattoo of her ex, Wiz Khalifa according to People. Allegedly, she's changed Khalifa into Slash. Yes, Slash, the British rock star. Yes, it must have been a talented tattoo artist.
The 33-year-old model had previously been covering up the tattoo with pictures of roses since they split in 2014, but roses are boring — why not turn it into a tattoo of a different musician?
She posted a photo of herself at the Sugar Factory on Friday showing off her new tattoo on her upper arm. See below and judge for yourself.