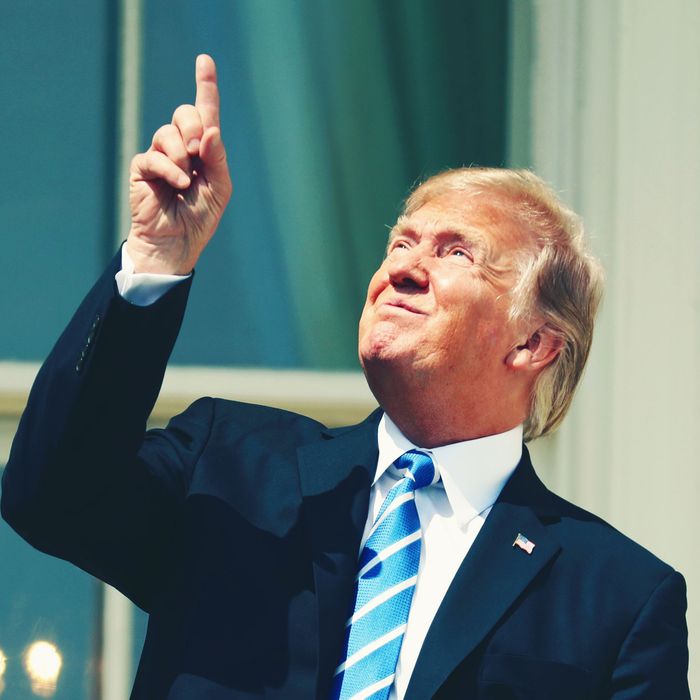 On Monday, a bipartisan issue finally brought American politicians together: The moon passed directly in front of the sun, obscuring it for a solar eclipse. Republicans and Democrats alike stepped out to watch the phenomenon, and they all remembered to wear special glasses to prevent the sun from literally burning out their eyes.
The Trump family joined in, too.
And then, of course, there was … this guy.
To be fair, Trump had been wearing glasses. But when he removed them, someone in the crowd reportedly shouted, "Don't look!" Challenge: accepted.