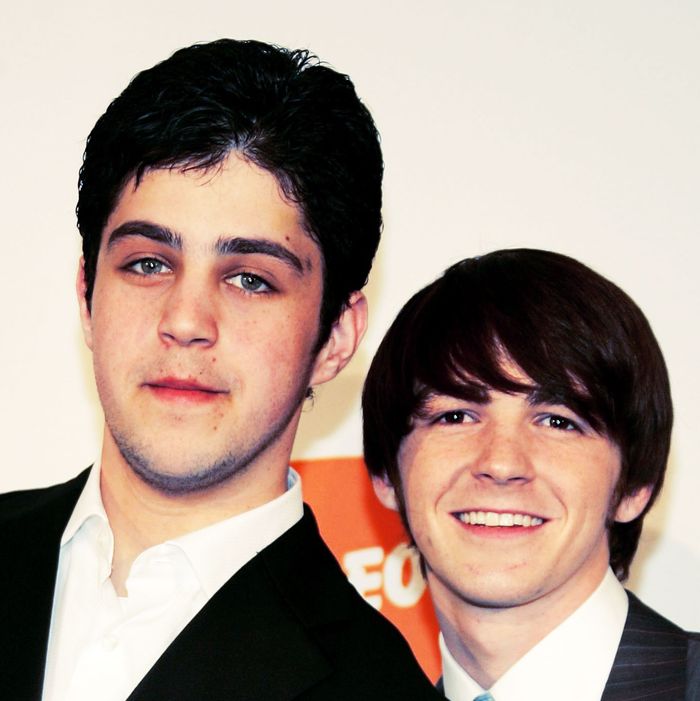 Josh Peck and Drake Bell in simpler times.
Photo: 2006 Getty Images
The VMAs last night were essentially a showcase of Hollywood's greatest feuds. But in the midst of 11 Taylors, a cringe-y Katy Perry, and this Fifth Harmony moment, one star-studded tiff finally met its end.
I'm talking, of course, about Drake and Josh. You may remember that when Josh Peck did not invite Drake Bell to his wedding, Bell went on an (since-deleted) emotional Twitter rant aimed at his "brotha." John Stamos also briefly got involved with a petty Instagram.
But the pair reunited at the VMAs to assure the world of mid-aughts Nickelodeon fans that they were cool. In a not-at-all-staged photo that they both posted to Twitter and Instagram, they hugged and made up.
Because if you're really friends with someone, you take one photo and post it to all your social media.