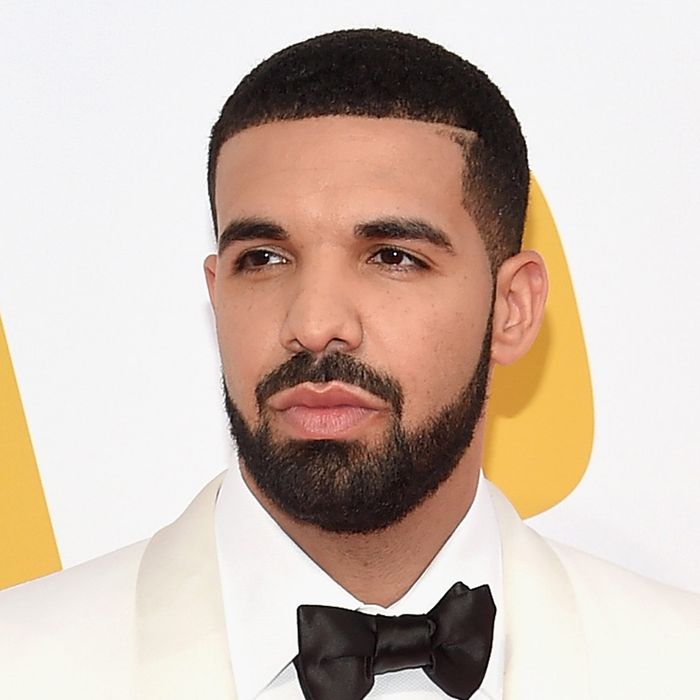 Drake.
Photo: Jamie McCarthy/Getty Images for TNT
Pour out some finely whisked green tea for Drake's latest accomplishment. According to Well and Good, the singer is now an investor in a new matcha company called MatchaBar, forever ensuring that he will come up over "double-pump lattes and low-fat muffins" and be able to detox from a "twenty-four hour champagne diet."
Just as there are no new friends, there aren't really any new drinks. Despite its recent bougie popularity (including being name-checked in Brad Pitt's first post-divorce interview, in GQ), matcha has been around since 2,500 B.C. Still, MatchaBar will be one of the first Stateside to offer the "ceremonial-grade" amino-acid- and antioxidant-rich bottled tea beloved by wellness-minded people who love to Instagram-brag in stores like Whole Foods. Perhaps we can blame this new investment on that time he drank "tea" with Erykah Badu.