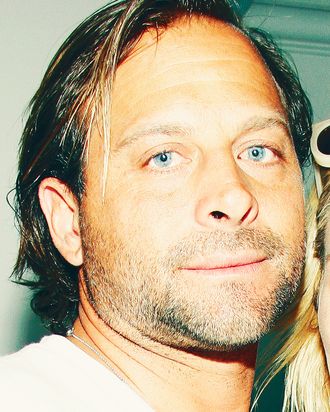 Dylan Eckardt.
Photo: Janette Pellegrini/Getty Images for DuJour Magazine
Last summer, Vanity Fair profiled Dylan Eckardt, a Montauk native and pro-surfer turned real-estate agent who notably referred to himself as "the fucking prince of Montauk." On Thursday, the New York Times published a new piece on him and — much like most people who talk to the "Styles" section — he manages to come off sounding even more insufferable than before.
Some background on Eckardt, 38: He currently works for the high-end real-estate firm Nest Seekers and sold $15.5 million worth of properties in the hamlet so far this year. In the fall, he'll be getting his own Showtime reality show.
But let us allow Eckardt to tell us about himself, through his own words and actions:
1. He doesn't enjoy waiting in line.
When he arrived at Joni's Kitchen, a bustling breakfast and lunch spot, he wasn't fazed that the Saturday lunchtime line was out the door. "I don't wait in line," Mr. Eckardt said, as he walked up to the counter, giving the owner a kiss on the hand.
2. He doesn't like menus.
"Remember that tuna thing you made me for that chick I was with?" he said. "I'll have that."
3. He has made the acquaintance of many models.
"I've run through more models than Wilhelmina," he said.
4. He has a vivid imagination.
"I know what this town needs," he said. "I visualize greatness."
5. I don't even know, man.
"I believe I'm the realest real estate agent out here," he said. "Whatever I touch turns to sold."