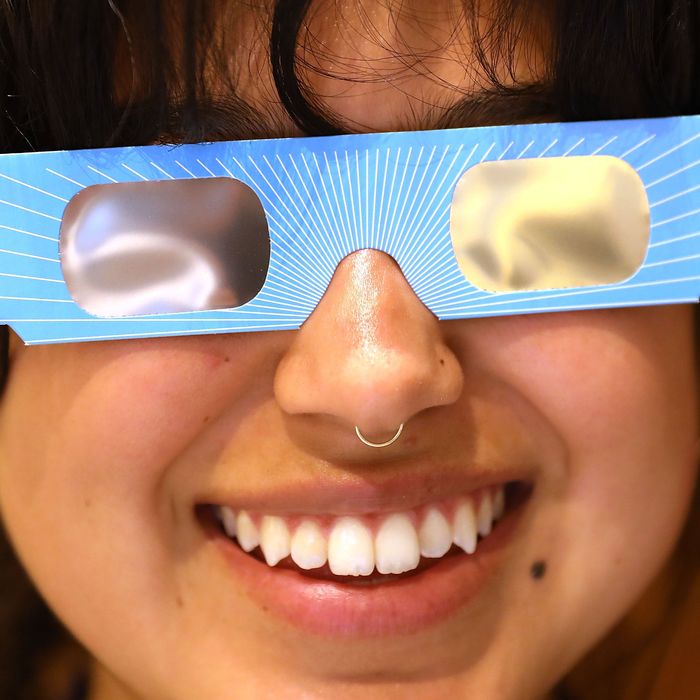 A lucky trendsetter.
Photo: Spencer Platt/Getty Images
There are certain trends you know are going to sell out in a matter of hours: Kylie lip kits, Balenciaga shopping bags, and any designer collaboration with H&M. Then there are the accessories that are everywhere for weeks, until large crowds figure out that you need them in order to not go blind, after which they quickly sell out.
That's exactly what happened with eclipse glasses. Those planning on watching the eclipse (and those who don't want to end up blind) need to view it through glasses or a DIY projector. Procrastinators looking for glasses are finding themselves in long lines.
The glasses are getting harder to come by as people travel to the best places to view the eclipse. According to ABC, Boise public libraries sold 2,000 glasses in under an hour and the main branch sold out in 15 minutes. A planetarium in Salt Lake City sold 90,000 pairs in a week.
Carry on, trendy eclipse watchers.