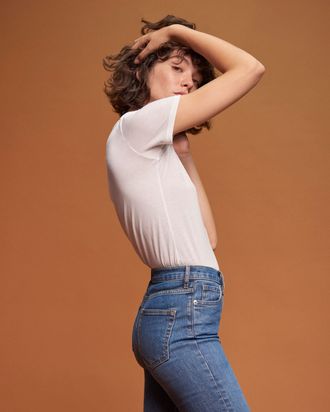 Photo: Courtesy of Everlane
Everlane — purveyor of perfect summer dresses, day heels, minimalist Birkenstocks, commuting loafers, the best white T-shirts, insanely popular wool overcoats, slouchy-yet-tailored trousers, simple, striped tops, and chunky knits — has announced the next phase in its complete wardrobe domination: jeans.
As with most of their products, each pair will be ethically made. They will be priced at $68, made available online September 7, and you can pre-order now at everlane.com.
We will not rest until there's a wide-leg crop version, though.