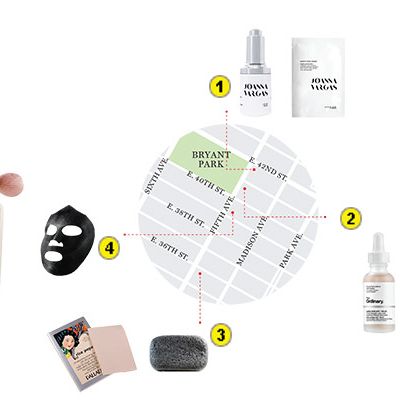 Cluster
London-based budget-friendly skin-care brand The Ordinary (475 Fifth Ave.) will join Bryant Park's dermis district in August.
1. Joanna Vargas: Mandelic-acid Dawn face mask ($75); vitamin-C serum ($150).
2. The Ordinary: Lactic-acid exfoliator ($7); cold-pressed rose-hip-seed oil ($10).
3. Boyd's: Dr. Sponge charcoal sponge ($10); rice-paper blotting sheets ($5).
4. Tresor Rare: Japanese Binchotan Zumi mask ($5,000); line-reducing finishing powder ($799).
2x2: Fancy Folding Chairs
Space-savers nice enough for your dining room.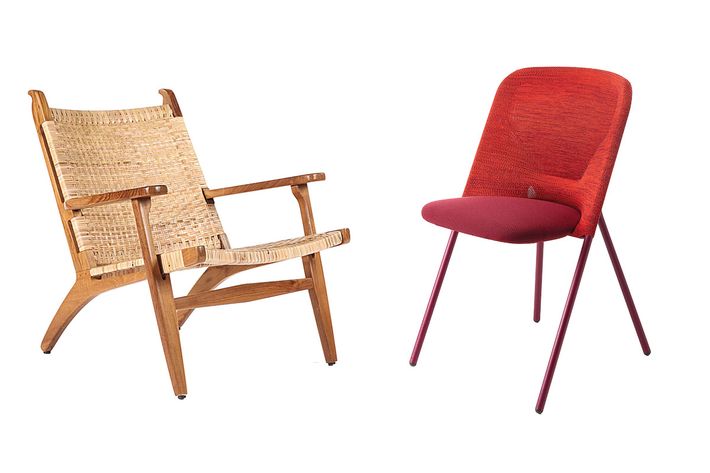 Pricier
Rattan: Wegner-style chair, $2,075 at zoetico.com.
Cushioned: Shift chair, $636 at hivemodern.com.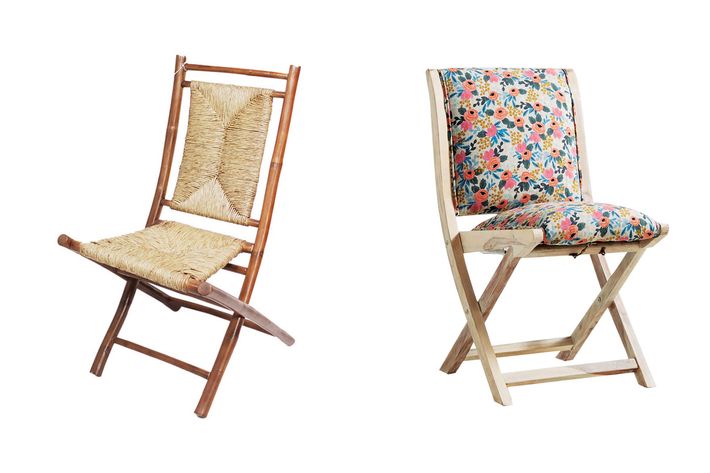 Cheaper
Rattan: Makaha bamboo chair, $111 for a pair at houzz.com.
Cushioned: Rifle Paper Co. Terai chair, $228 at anthropologie.com.
Three in One
French bakery Maman has opened an adjacent market (237 Centre St.) with waffles, cooking classes, and French children's clothing.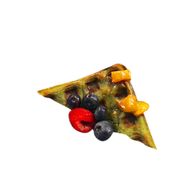 Eat
Lavender-chocolate and coffee-crème-brûlée ice cream (from $4.50); rosemary-ham panini ($13); matcha waffles ($14).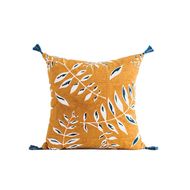 Shop
Girls' tank top with pigeon pattern ($42); Maman x Akiko Tsuji white bunny vase ($60); leaf-print pillowcase ($65).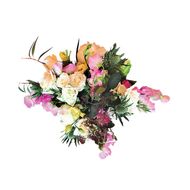 Learn
Cooking and menu-planning classes with notable chefs (from $65); bouquet-arrangement workshops with the Flower Girl shop (from $125).
Moving In
Michael Hill, creative director of London's genteel-menswear boutique Drake's, sets up shop in Soho (39 ½ Crosby St.).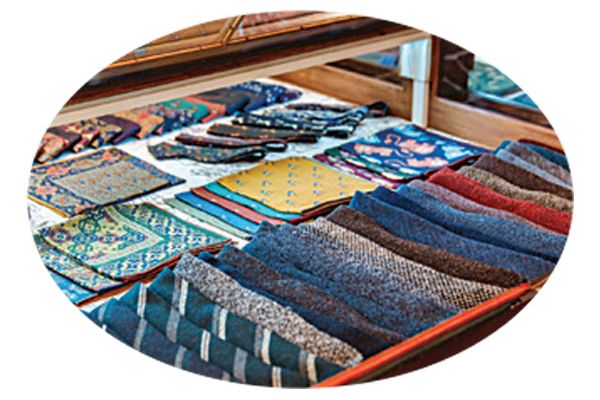 "We brought vintage pieces from London, like this cabinet from the Natural History Museum there. It houses our Stargazer pocket square ($75) and our ox-horn comb ($25). It used to hold the museum's starfish collection. I'm not sure if our collection is as magical as that, but we try."
Ask a Shop Clerk
Later this summer, Shannon Coppola will open an East Village branch of her salt-therapy spa Montauk Salt Cave (90 E. 10th St.).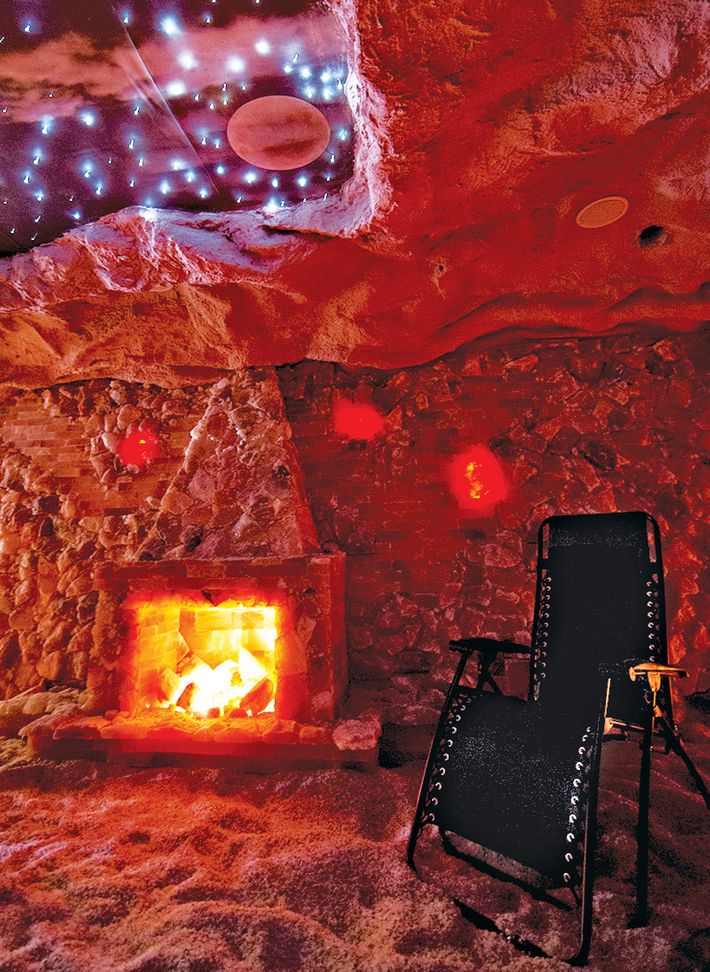 What happens in a salt cave? "A session in one of our two caves ($40) lasts 45 minutes. You breathe in particles from some 14 tons of pink Himalayan salt, which acts as a healing agent for skin ailments, asthma, allergies. The walls and ground are made of salt, and the ceiling has faux stalactites and twinkly lights. I built each cave, but I hired a homeopathic doctor from Poland, where the first salt-therapy facility opened, to help design them. I signed an NDA, so I can't discuss her method, but there's a right way and a wrong way to build these things."
Top Five
Marc Mang, co-owner of modish new Soho clothing boutique Biggercode (472 Broome St.), on his favorite aviators, silk-wool jacket, and vertebrae body jewelry.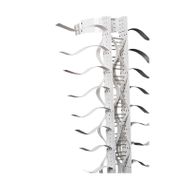 "You wear this piece ($8,000) around your neck and down your back. It's made of alloy and looks like a spine — a spine covered in screws."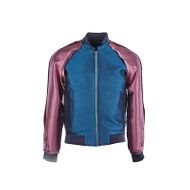 "I love this fuchsia-and-turquoise jacket ($795). The half-silk, half-wool fabric makes it feel more like an evening gown than a bomber."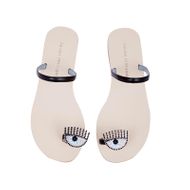 "Chiara Ferragni, a famous Italian blogger, designed these sandals ($783). Many of her shoes have an evil-eye symbol — but with eyelashes."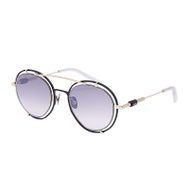 "These Haze sunglasses (from $270) are like aviators but edgier, because they're made to look like flip-up glasses but don't actually flip up."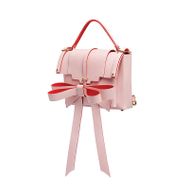 "This pink leather backpack ($765) reminds me of something a Japanese schoolgirl might wear. The bow makes it look like a gift."
*This article appears in the August 7, 2017, issue of New York Magazine.