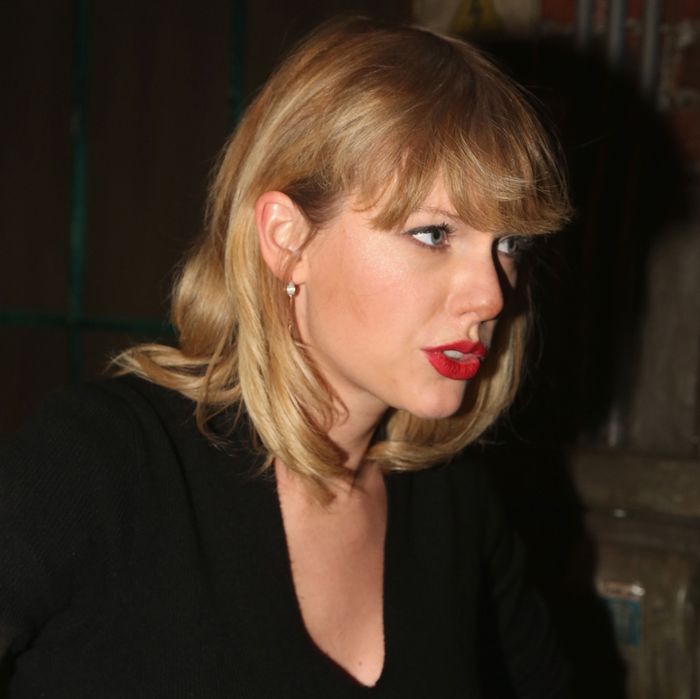 Taylor Swift.
Photo: Bruce Glikas/Bruce Glikas/Getty Images
One day after Taylor Swift gave her now widely circulated testimony in her own sexual-assault trial, the presiding judge in the Denver courtroom has tossed out the case that instigated this entire legal battle in the first place, according to the Associated Press. After dismissing the jury, U.S. District Judge William Martinez deliberated on whether or not Mueller's team had presented sufficient evidence for their claim that Swift herself was responsible for him losing his job as a radio host, and determined the evidence was insufficient. The decision follows the fourth day in court, during which time Swift's former bodyguard testified that he did see Mueller groping the singer in the manner she described, an act that Mueller denies. And even though the suit against Swift specifically is out, Mueller has filed the same claims against her mom, Andrea, and her radio representative, Frank Bell. Those remain in place.
Swift only filed her sexual-assault claim against Mueller after he first sued her in 2015 for defamation and damages. The singer is alleging that Mueller grabbed "a handful of my ass" at a fan meet-and-greet event in Denver in 2013. No legal action was pursued at the time, but a representative for Swift told People a few days ago that "the radio station was given evidence immediately after the incident." The station then "made their independent decision" to fire Mueller, and two years after the alleged assault, he decided to file suit against Swift for millions in lost wages and the damage to his reputation. She countered by suing him for sexual assault and the symbolic amount of $1, and then delivered on her symbolic pursuit by verbally kneecapping his lawyer on the stand yesterday. Jurors will return on Monday to hear closing arguments about the remaining claims.