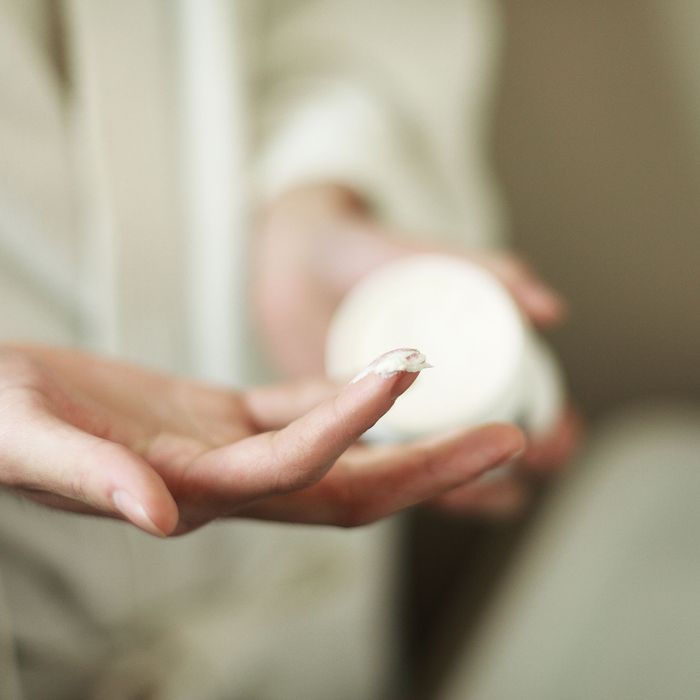 Photo: RunPhoto/Getty Images
L'Oréal is being accused of "pillaging the poor" by a former Roman Catholic monk who says their cash cow anti-aging formula was stolen patented material.
The Associated Press reports Dennis Wyrzykowski and his company, Carmel Laboratories LLC, along with the University of Massachusetts Medical School have sued L'Oréal for stealing patented technology.
Wyrzykowski's charity had sold his cream online for $65 to raise money supporting their work with prisoners, addicts, and school children. His religious charity, the Teresian Carmelites, was affiliated with the Catholic Church until 2008. It is still run and operated by Wyrzykowski, but he says L'Oréal using their discovery severely hurt their business.
So what did L'Oréal allegedly steal? Both Wyrzykowski's cream, Easamine, and L'Oréal's use adenosine, a chemical compound found in the heart. L'Oréal writes on their site that it softens "visible signs of aging" and improves "skin smoothness." The suit alleges that L'Oréal was aware of University of Massachusetts's patents for adenosine, but developed similar products with adenosine technology.
"For me, L'Oréal pillaged the poor, that's what they did," Wyrzykowski said to the AP.
L'Oréal has asked a U.S. District Court judge to dismiss the case, which was filed in June and amended in August, saying their use of adenosine falls outside of the patents.
Beauty companies are accused of many things, but "pillaging the poor," coming from a former monk, has got to be a new one.