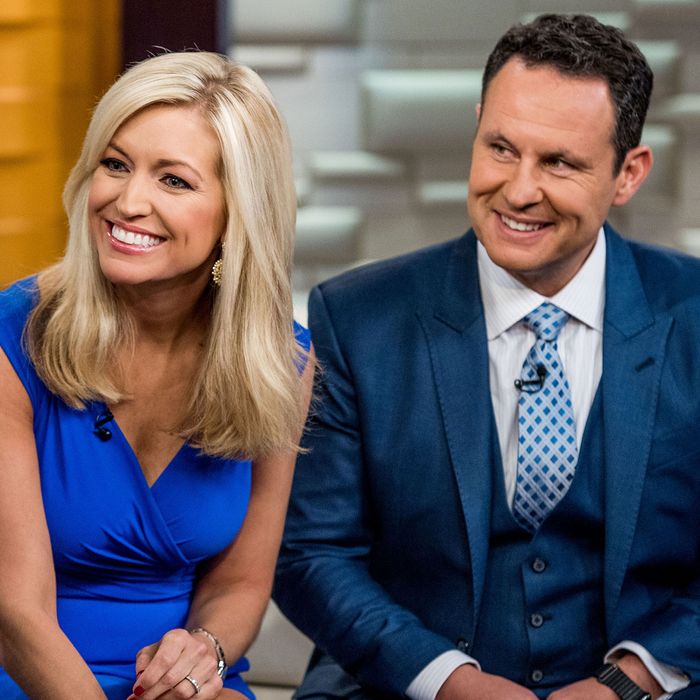 Fox & Friends
was derailed Wednesday.
Photo: Roy Rochlin/Getty Images
A live segment of Fox & Friends ended pretty quickly Wednesday morning thanks to an improvised protest. The show had just cut away to a live segment called "Breakfast in the Bluegrass State," and a reporter was about to start quizzing the patrons of a diner in Kentucky on their views of current events.
But he only got as far as introducing the people at the table with him (a couple celebrating their wedding anniversary, and a veteran) before a man came up behind him with a homemade "Fox Lies" sign.
"You've got a Democrat right here," he said. "This is fake news!"
"Steve and Brian, I'm going to send it on back to you," the reporter said as the hosts re-appeared on screen. Steve Doocy, one of the hosts, added that it was "in the best interest of the telecast that we cut away." On that point, Steve, we beg to differ.