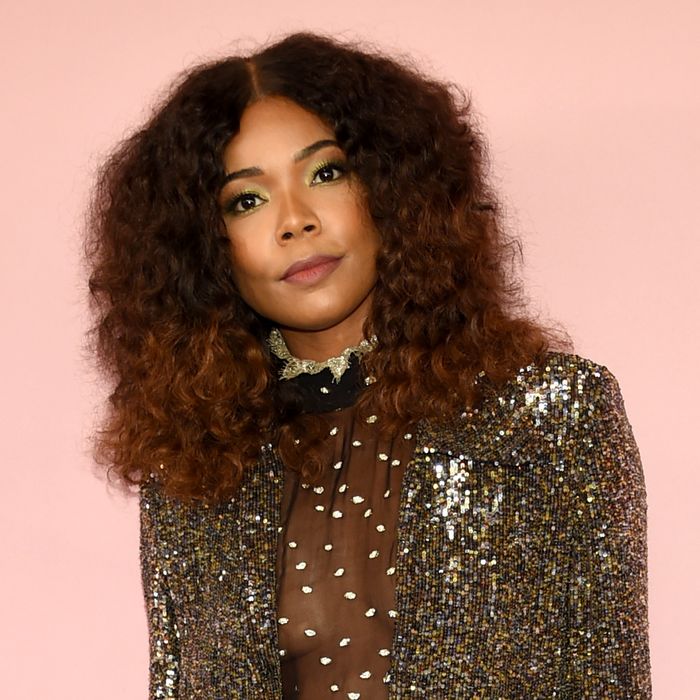 Gabrielle Union.
Photo: Dimitrios Kambouris/Getty Images
"I love to start my day with a workout," say Hollywood actresses numbers 1 through 13. Not so for the vampiric Gabrielle Union, who kept it real in a recent interview with Health.com. When asked by the interviewer, "Is it fair to say you don't like working out?" Union replied:
I do not. [Laughs.] I'm not one of those people, like, "I can't start my day without it." Nope. I can actually start my day beautifully, sleeping in, eating some pancakes. But I work out because I have a family history of diabetes and heart disease. Knowing what I can do to prevent that has been a huge thing. And then there's my job. Knowing that there are people who cannot wait to circle your fat and draw an arrow to it keeps me in the gym. So between fearing health issues and fearing "Stars, they're just like us! Look at their cellulite!" — that keeps me in the gym. 
Thank you, sage Gabrielle. Now please set the record straight about dark chocolate.