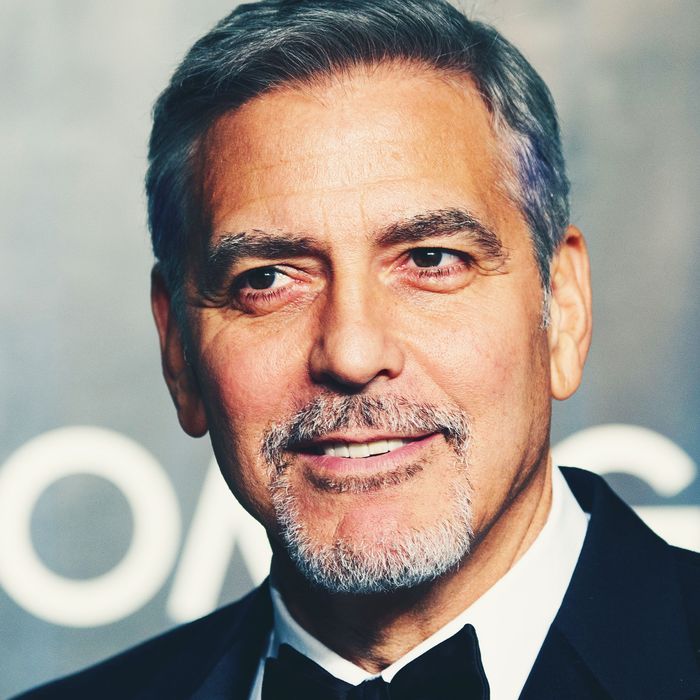 George Clooney.
Photo: Jeff Spicer/Getty Images
George Clooney recently achieved a trifecta of life milestones. He settled down, became a father to twins, and — like a battle-hardened frat bro at the last kegger of the semester — finally learned to stop barfing on himself.
"I just have to clean the barf off of my tux," Clooney told the AP while describing his newfound 'daddy duties.' "It used to be my barf but now it's the twins' barf. So it all works out."
"Right now my job is changing diapers and walking them around a little bit," Clooney continued. "I really didn't think at 56 that I would be the parent of twins. Don't make plans. You always have to just enjoy the ride."
Congratulations to 56-year-old George Clooney on finally reaching adulthood.