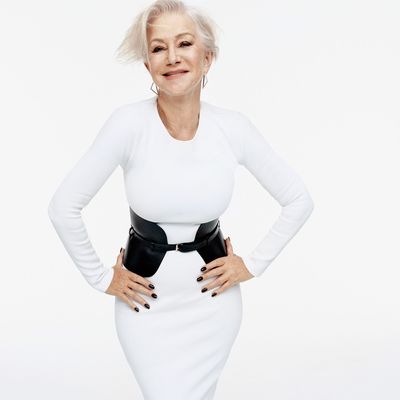 Helen Mirren.
Photo: Scott Trindle for Allure
If you've ever looked at a jar of anti-aging moisturizer and wondered if it does "fuck all", Helen Mirren is with you. The 72-year-old actress is Allure's September cover star and despite being the face of L'Oréal Paris told the magazine that she doesn't believe in the phrase "anti-aging."
She said, "This word 'anti-aging' — we know we're getting older. You just want to look and feel as great as you can on a daily basis. If people treat me like the age I am, I get absolutely insulted, really cross. I hate when people give up their seat for me. No, no, no. I don't want your seat."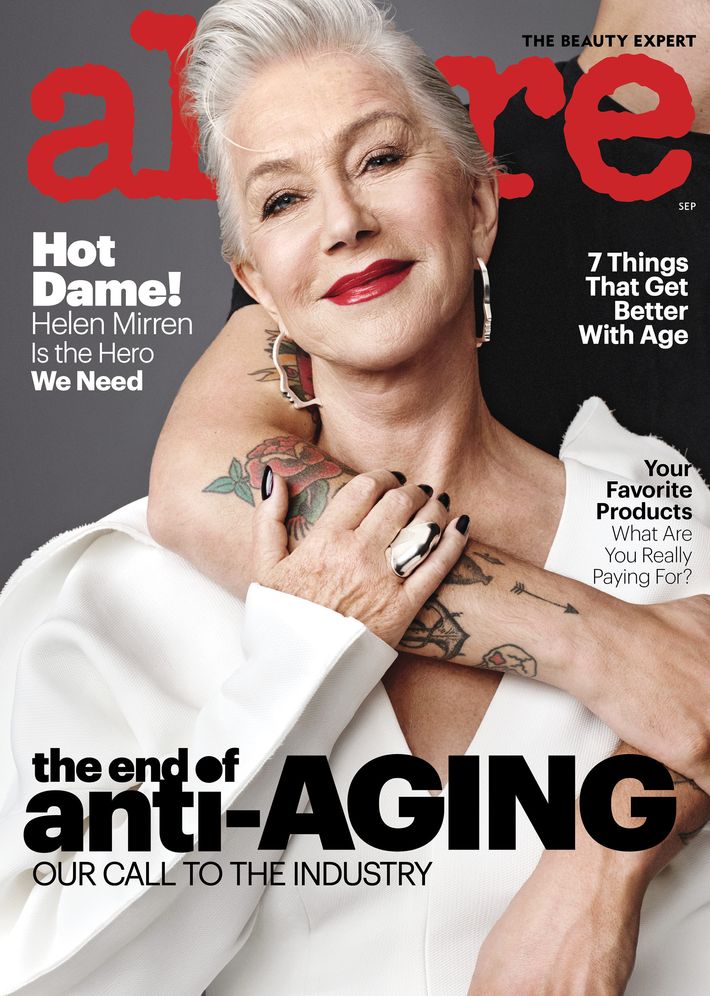 Allure magazine editor-in-chief Michelle Lee also penned an essay proclaiming that the magazine will stop using the phrase "anti-aging." As Lee says, "no one is suggesting giving up retinol," but they are hoping that the ban of the phrase will stop reinforcing the idea that aging is a disease or condition that needs to be fought. As "anti-aging" is one of the biggest beauty-product categories and there's an ever-increasing cost to being "ageless," here's to seeing how Mirren and Allure's stance affects the industry.
Let this year be the end of age shaming.