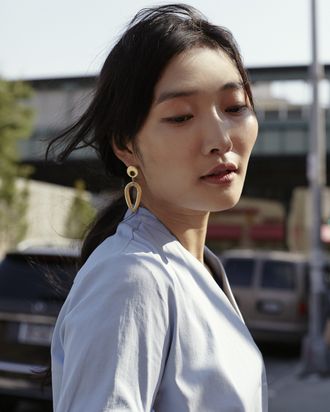 Photo: Erik Tanner. Styled by Lindsay Peoples.
That's a Good Look is a column devoted to the art of simple styling, with a twist. Do try this at home.
The unflattering-pants trend raises a lot of questions. Can short girls wear them? (Yes.) Do you have to be a masochist to wear them? (Probably.) And, most importantly, what do you wear on top? Do you tuck in a T-shirt and play it cool? Add a button-down in an attempt to look more grown-up? Here's another suggestion: Skip all of that and go big with a bell-sleeved top.
This one is pretty spectacular, with dangly straps and sleeves billowy enough to conceal a golden-retriever puppy. Add a pair of casual slides to keep you from appearing too fussy, and some arty gold earrings to draw the eye upward. Cap the whole thing off with a tidy little bag, and you're all set. Now that's a good look.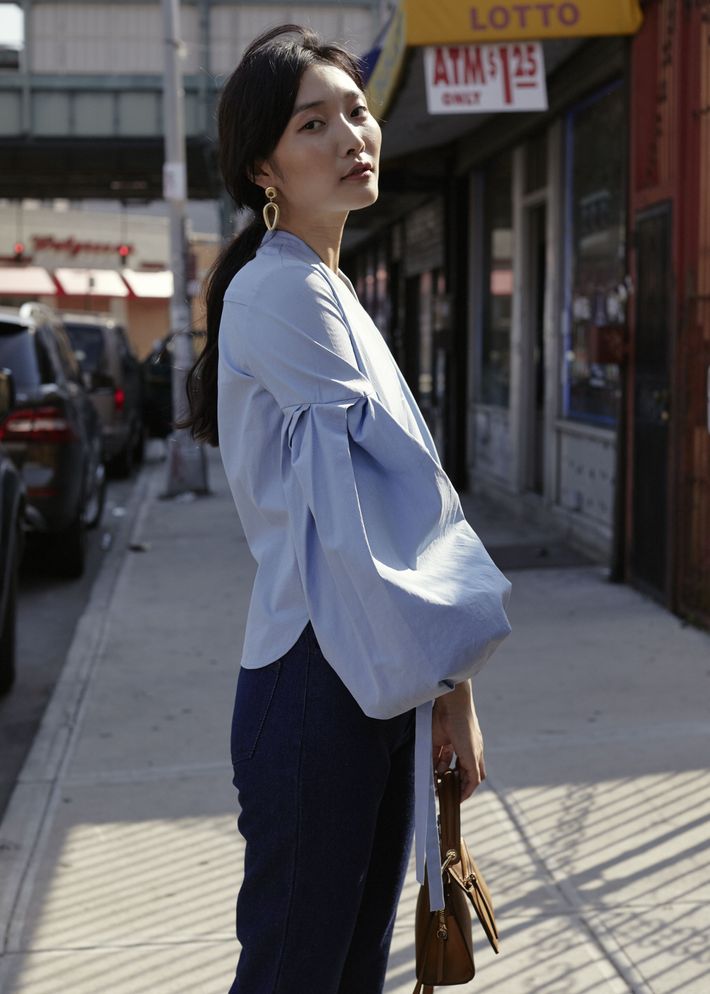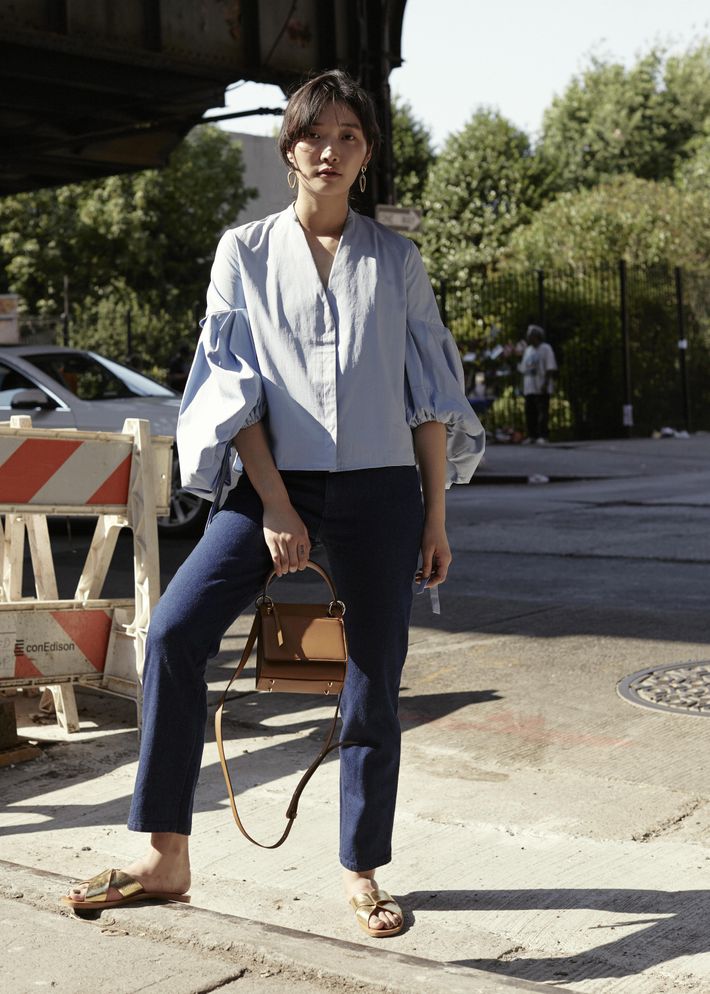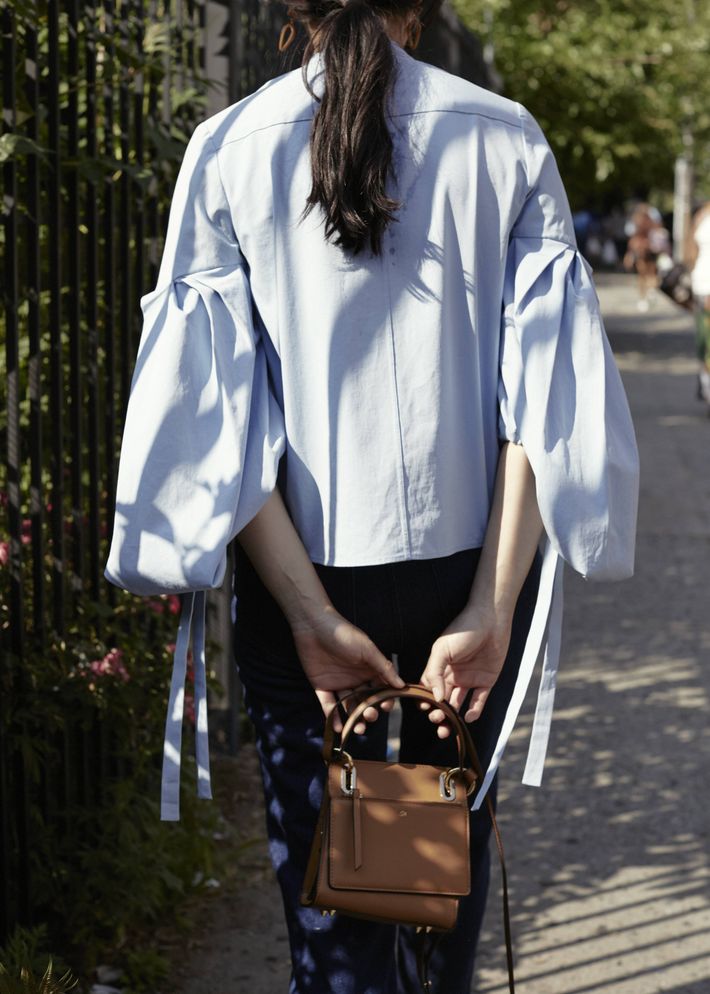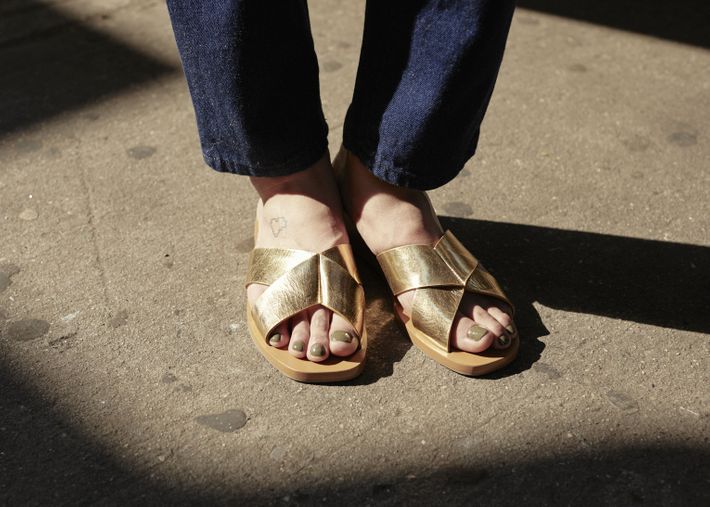 Photos by Erik Tanner; Styled by Lindsay Peoples; Photo Editor and Casting by Biel Parklee; Hair by Megan Robinson of White Rose Collective; Makeup by Allie Smith of Bridge Artists; Model: Jisu Hong at Marilyn New York; Photo Assistance by Garrett Milanovich.
If you buy something through our links, New York may earn an affiliate commission.