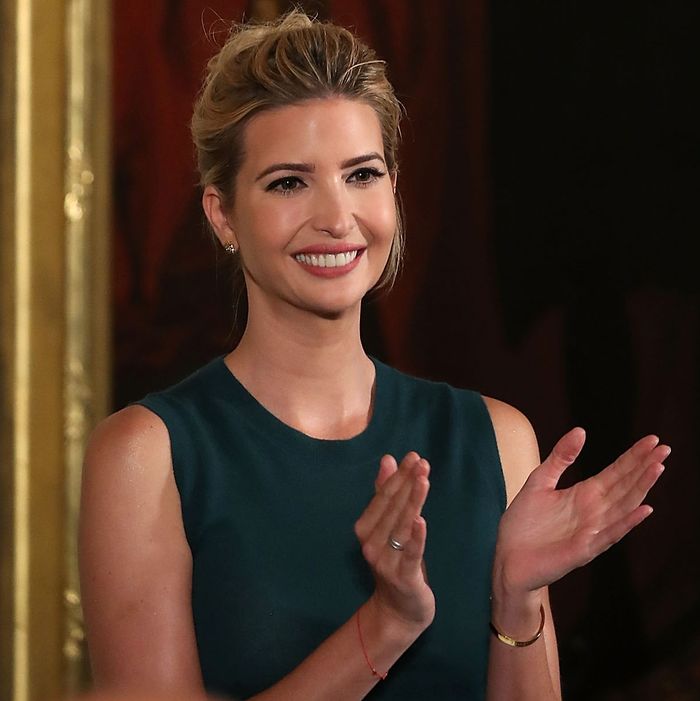 Ivanka Trump's brand is opening a new store.
Photo: Mark Wilson/Getty Images
Ivanka Trump's influence inside the White House might be wavering, but under her dad's presidency, her eponymous brand's is not. Her line enjoyed a sales increase in 2016 thanks to its newfound name recognition, and according to Politico's Annie Karni, a new Ivanka Trump store is coming to New York this fall in perhaps the most obvious location.
Ivanka officially stepped down from her fashion line after her dad was elected president, rolling her ownership stake into a $50 million trust controlled by her brother- and sister-in-law, but she still receives fixed payments from the brand.
She's also recently come under fire for how the foreign workers who manufacture her line are treated — a recent Washington Post report described low wages, long hours, and harsh treatment of workers, with Trump's brand doing little to intervene.
But the First Daughter has said she wants to keep her brand out of politics (she was reportedly pissed at Kellyanne Conway for flouting it on Fox News). "I prefer to talk to the tens of millions of American women who are inspired by the brand and the message I've created," she said. "I never politicized that message. People who are seeking to politicize it because they may disagree with the politics of my father, [but] there's nothing I can do to change that." Yep, this new store location makes that boundary crystal clear.