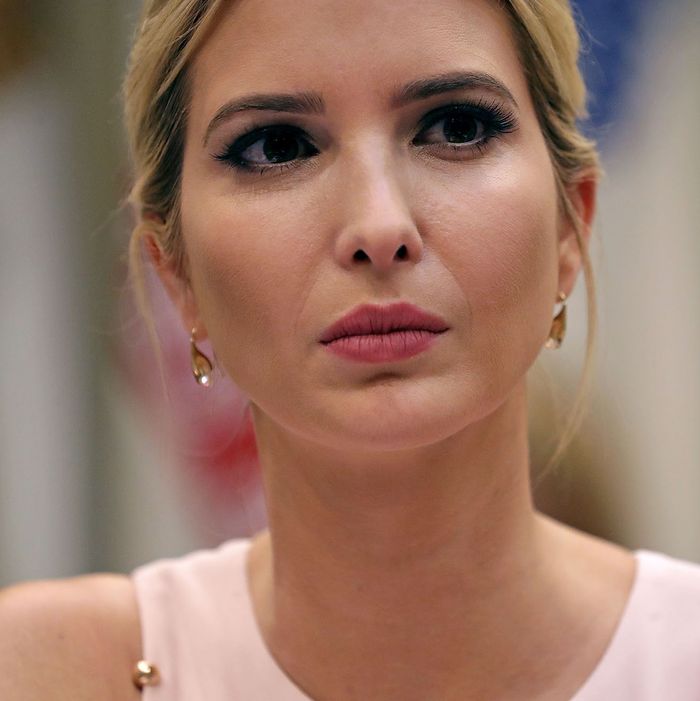 Ivanka Trump.
Photo: Chip Somodevilla/Getty Images
Following a day of deadly demonstrations at a white-nationalist rally in Charlottesville, Virginia, the president's Jewish daughter and official White House advisor, Ivanka Trump, has finally said what many had hoped her father would say. Around 9:00 a.m. Sunday morning, she took to Twitter and suggested the world — and at least one branch of the Trump family tree — doesn't have room for Nazism and white supremacy.
"There should be no place in society for racism, white supremacy and neo-nazis," she wrote in a two part Tweet. "We must all come together as Americans – and be one country UNITED. #Charlottesville."
Ivanka's tweet comes after her father has been criticized by both political parties for blaming the violence at the Charlottesville rally "on many sides." President Trump has been criticized, and not for the first time, for his failure to explicitly denounce white supremacists like David Duke, who said he attended the rally to "fulfill the promises of Donald Trump."
On Sunday, the White House claimed that "of course" Trump's statement "includes white Supremacists, KKK, neo-Nazi and all extremist groups," but the president has so far pointedly avoided a direct denunciation of those groups.