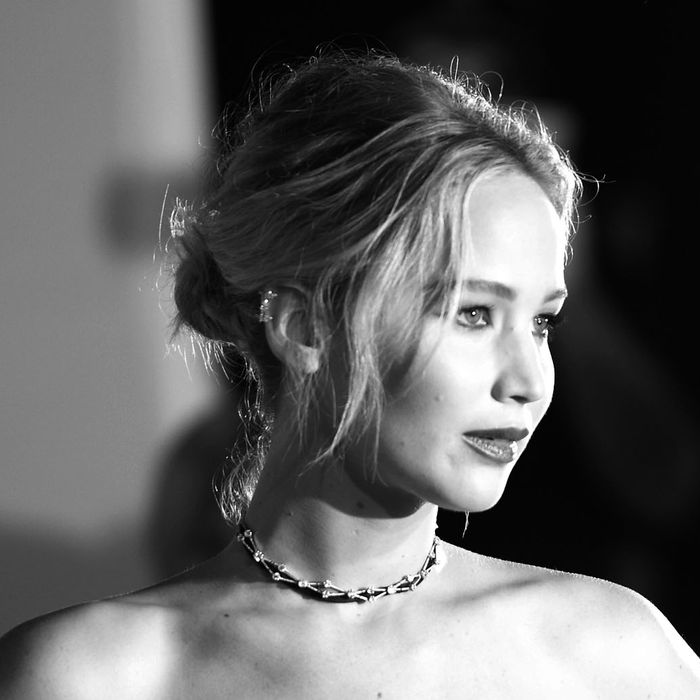 Jennifer Lawrence.
Photo: Matt Winkelmeyer/Getty Images
We all have our coping mechanisms, something comforting and familiar that soothes our soul in troubled times — a childhood blanket, for example, or a warm cup of soup. Or, in Jennifer Lawrence's case, a Kardashian tent full of pictures of the Kardashians, with episodes of Keeping Up With the Kardashians playing on a loop.
After she was painted "like one of those French girls" for the cover of Vogue's September issue, Lawrence revealed that her role in the new movie Mother! took her to some pretty dark places, so the crew made a Kardashian tent for her to escape to and bask in the warm, contoured glow of the Kardashian family. Lawrence called it her "happy place."
Lawrence's boyfriend, newsboy cap aficionado and Mother! director Darren Aronofsky, was apparently unimpressed by his girlfriend's Calabasas-based safe space. "He just finds it so vastly disappointing," she said.
Now, if you'll excuse me, I must retreat to my Bachelor bivouac.