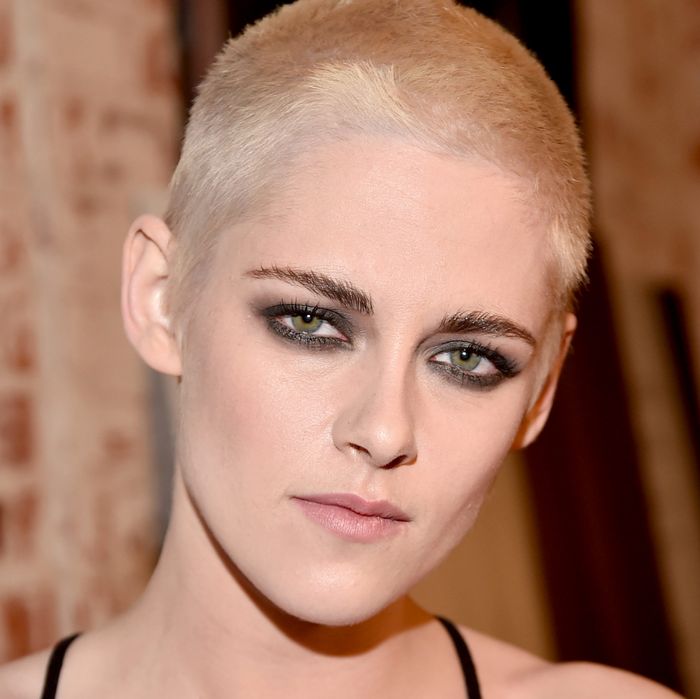 Photo: Alberto E. Rodriguez/Getty Images
Jillian Dempsey touches the faces of some of the most famous women in the world. A longtime celebrity makeup artist for Jennifer Lawrence, Kristen Stewart, and Kirsten Dunst, Dempsey (who is partially responsible for making her husband Patrick Dempsey into a beauty blogger) recently released her own small-batch "natural" makeup line, and it's quickly become a hit. Her Peach Lid Tint, a non-sticky eye gloss that gives your eyelid shine and tinge of peachy color, has sold out in the U.K. three times and earned YouTube makeup star Lisa Eldridge as a fan.
Dempsey talks to the Cut about why makeup artists are obsessed with shiny eyelids, why she calls her product a "drive-through," and why she truly believes red eye shadow is a good idea.
Why are makeup artists so obsessed with making our eyelids shiny? Why an eye gloss?
Because there hasn't been one. There is no makeup artist who doesn't like an eye gloss, but what we as makeup artists always craved in an eye gloss, especially in an editorial setting, had to be hand-mixed. We would take Elizabeth Arden 8 Hour cream or Lucas Pawpaw ointment and mix it with a pigment.
Conceptually, I didn't feel like doing another powder eye shadow. I don't get excited about a typical eye product, which is a taupe shadow with a highlight in the center and dark brown in the crease. Honestly, who wants to do that? I don't have time. I think about this product like it's a drive-through. It's really convenient. You don't have to do all these steps and have all these tools, or have an incredible amount of knowledge. Unlike other glosses, the Lid Tint has more of a satin finish and is mostly based in seed oil.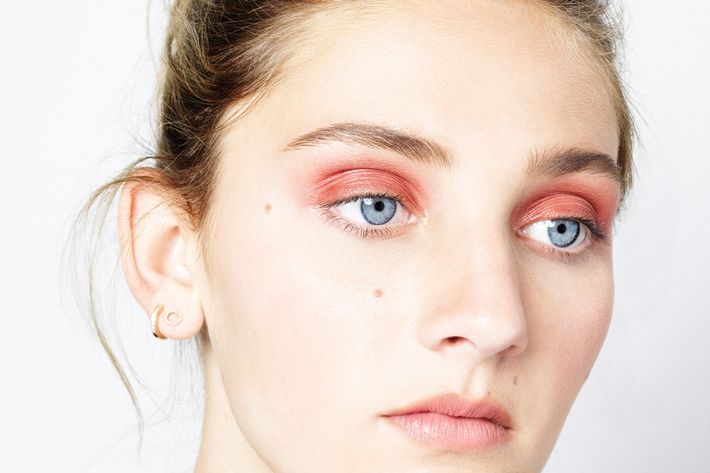 And why "natural" makeup?
I want to be as clean and organic as possible. I wanted it to be fast, finger-friendly, and to be really good. I don't want to spend two hours in front of the mirror. I don't want to take a million selfies; I want to look good if I happen to take one.
We shop at Whole Foods. People drive Priuses. Some of us believe in climate change. There are so many choices out there. Why wouldn't you choose something nontoxic for your skin that wouldn't develop a pimple or over time, create little milias on your face? I would rather know what I have is made in smaller batches and on a smaller scale. And if you don't like it, that's okay. You can buy something else.
People's number-one gripe with eye shadow is that it creases or gets everywhere. What about with an eye gloss? 
We need to have a conversation about the crease line. Here's my thing. I'm not a nasty person, but if someone says, "Does it crease?" it sounds so old-fashioned to me. If you have oily skin, my product may not just be your cup of tea. If you're a really oily person, I don't think I would recommend the Lid Tint for you. You may want to go for a more matte product. Or you can use a primer, the By Terry eye primer is great. Tom Ford has a great one as well. If you have oily lids, that's one extra step.
And if a crease line does bother you, who talks to people with their eyes closed? You blink and don't see the crease line. Why does it even matter in the world? If you're shooting a person with their eyes closed, just blend it.
Your new Lid Tint shade is red, which isn't a traditional eye shade. What makes this red different?
A long time ago when I was starting out in the industry, I was in London and used to frequent the Mary Quant store. Quant had four different Crayola sticks which were highly pigmented and unique, one of which was red. I used to sheer it out and mix it to become a Vaseline-y type product. The shade really pops with blue and green eyes in particular although it's a complementary color for all eye colors.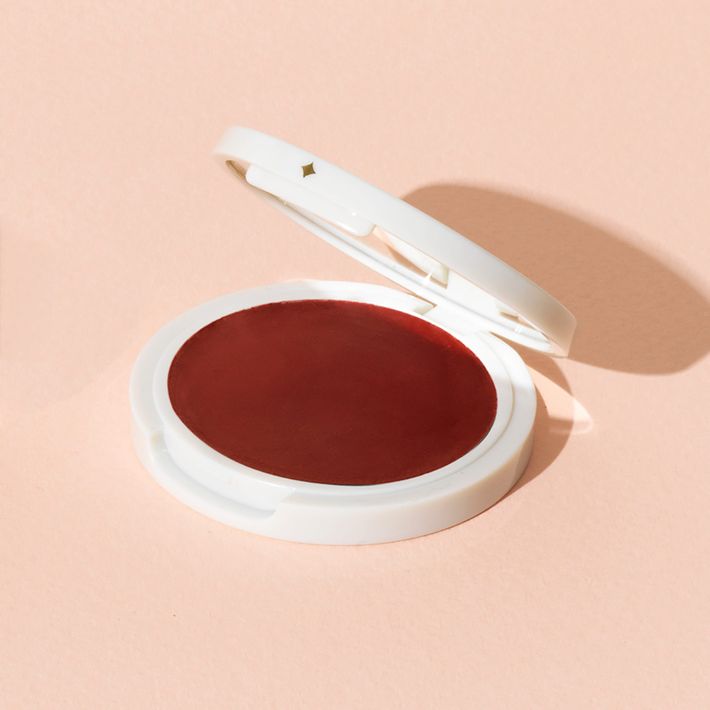 People are often afraid, like, I can't wear red on my eye. But red is my favorite shade to wear on my eye. It's like a cult thing. When you see someone else do it, they know exactly what you're talking about. That's sort of how I developed the Ruby shade. There's another makeup artist who is British named Kate Lee and she said, "Why don't you create our favorite thing which is a ruby-red stain?" We spent a lot of time with many back and forths to make it perfect.
The key is a level of warmth so you don't look like you have a disease. Lee uses the word cognac. When we first started, it appeared to be too pink. Then it looked too warm, where it came off as red but not burgundy. You don't want to get into it being too purple or pink. The right amount of red, cognac, and taupe brought it down to that warm level that complements the skin tone.
You called the Lid Tint a "drive-through." What is the idiot-proof way to use it?
The best way to get the results is to choose the color you like to wear the most, even if it's clear. Use your index finger to put it on using circular motions all around your eye. Then go like a windshield wiper to your crease line. If you want to add more, tap back more. You could go up even as high as your eyebrow. There really isn't a rule to it. You can use a little. You can use a lot. You can use your hand or something that looks like the MAC 217 brush, which is a good loose hair brush.
Sometimes on set, we'll put on an eye and it's not really popping. Maybe I don't feel great about my work for whatever reason. But then I'd reach for the Dew or Peach, swirl it around and place it on top of the eye and blend all the colors together. Boom, you have this glowy, pretty eye. It's subtly highlighted. Matte eyes are one thing. Glowy eyes are really pretty. I love a worn-in, smudged-in, Kristen Stewart one.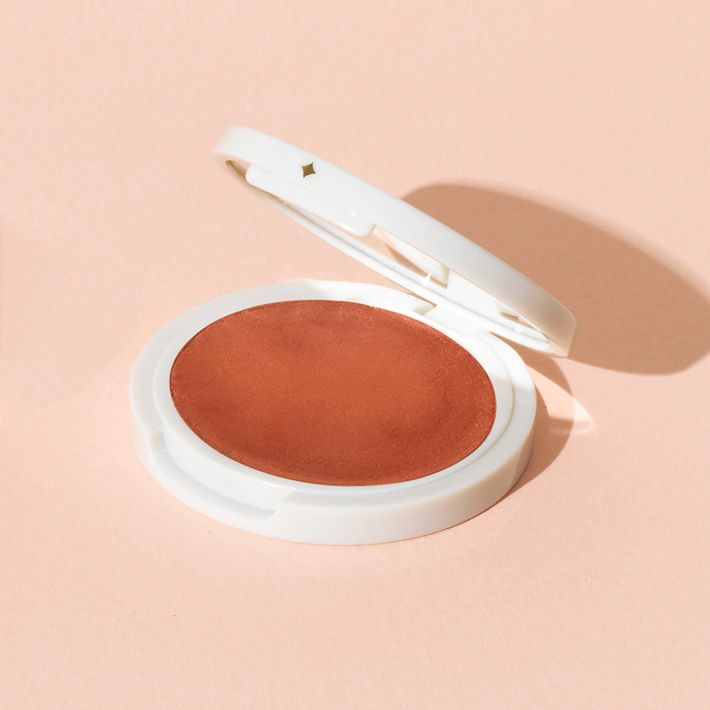 How do you get a "Kristen Stewart" eye?
Kristen and I will use our knuckles and smudge on her mascara and around the lash line because we don't want it to look like a perfectly set eye. My favorite thing is to draw a sloppy, crooked, thick line — draw it in an upside down V in the crease of the eye. Dip your finger into the Lilac, Peach, or Bronze Lid Tints and literally mix your liners together. It makes it look like it's dark in the crease, and adds depth to the upper lash line.
With Kristen, we tend to line under her eye and use a finger or a nylon brush to go back and forth before applying mascara so it does get a little messed up, or use a finger. Make sure to draw a line and not take it all the way into the inner corners of the eye as you don't want to pull your eyes together.
In terms of brushes for the lower lash line, find a nylon rectangular brush or even a circular one. They have to be flat and thin and tiny enough you don't poke your eye. But really, your finger is your best friend (unless you have long acrylic nails). You want a nylon brush because they're a little softer on your eyes and meant for crease. A brush with hair is a little pokier. I wouldn't suggest a cotton bud because you'll get the cotton bits that will pill off.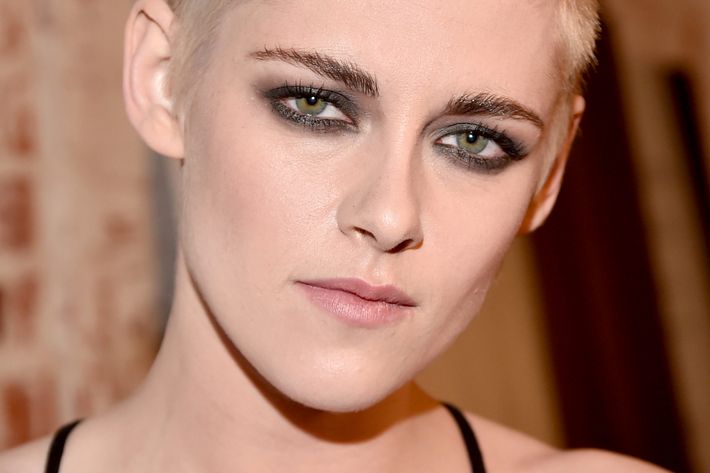 If you buy something through our links, New York may earn an affiliate commission.