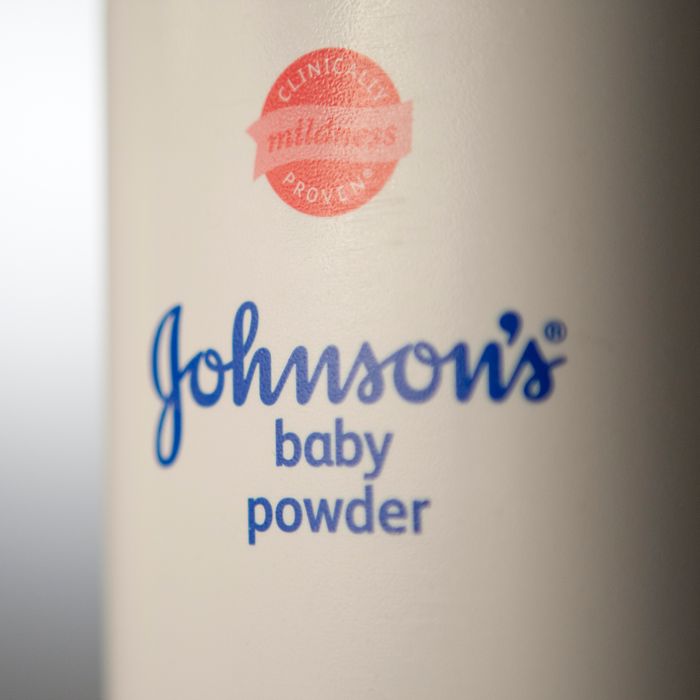 Johnson & Johnson baby powder.
Photo: Daniel Acker/Bloomberg via Getty Images
Johnson & Johnson suffered another major loss in its ongoing battle over the safety of its baby powder. On Monday, a Los Angeles jury ordered the pharmaceutical giant to pay $417 million to a woman who claimed she developed ovarian cancer after regularly using the company's talc-based products, like baby powder.
In her lawsuit, Eva Echeverria, 63, said she developed terminal ovarian cancer in 2007 after using Johnson's baby powder on a daily basis since she was 11-years-old. Her lawyers argue that Johnson & Johnson did not adequately warn consumers about the cancer risks associated with regularly using talc-based products.
Echeverria's is the latest in a series of lawsuits brought against the company regarding concerns over the safety of its baby power. More than 1,000 other individuals have filed similar lawsuits, and so far Johnson & Johnson has lost four of the five baby powder cases brought before juries.
Prior to Echeverria's record-breaking verdict, the highest amount awarded to a single individual in a similar case was in May, when the company was ordered to pay $110 million to a Virginia woman who was diagnosed with ovarian cancer after using Johnson & Johnson's talc-based products for over 40 years.
A spokesperson for Johnson & Johnson's vehemently denied the allegations, and said the company would appeal the decision "because we are guided by the science, which supports the safety of Johnson's Baby Powder."