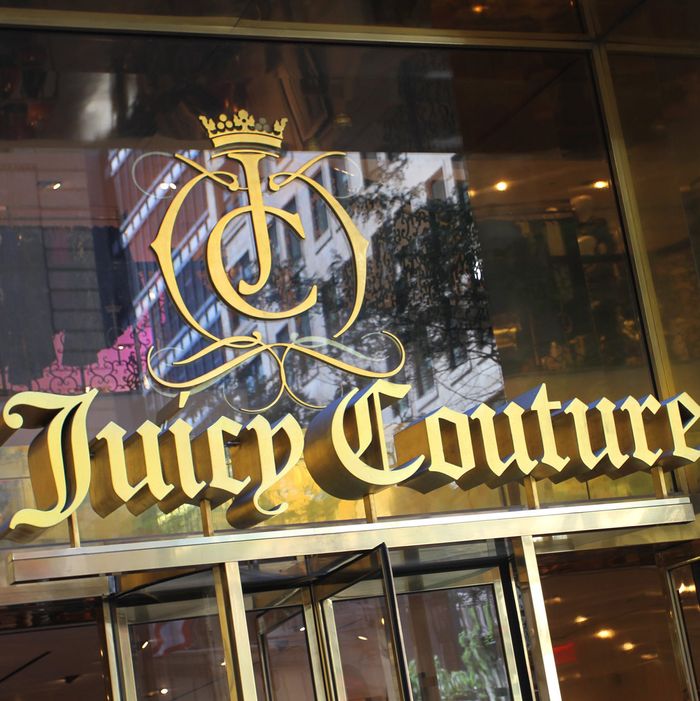 Juicy Couture.
Photo: Waring Abbott/Getty Images
We thought Juicy Couture tracksuits were dead in 2014, but ever since Vetements tapped the California brand last season for its couture show in Paris, the early-2000s look has experienced a full-blown fashion comeback.
Today, the brand announced its next steps to dominate your wardrobe by appointing celebrity stylist Jamie Mizrahi as creative director, whose clients include Katy Perry, Riley Keough, Sasha Lane, and Suki Waterhouse, as well as an original wearer of the now-iconic tracksuit, Nicole Richie.
"I am not trying to reinvent Juicy," Mizrahi told WWD. "It has such a brand identity already — carefree, tongue-in-cheek fashion. What I'm doing is taking the history that is so special and continuing to make it feel fun and wearable by bringing back silhouettes and materials and making them work for the modern woman."
What does this "modern woman" want, then? According to Mizrahi, it's athleisure.
While Juicy Couture tracksuits certainly aren't formal, they're not "casual,"
either. But that's half the fun of wearing one! Would you be more inclined to wear Juicy Couture though if it had a more approachable look?
What Would Paris Hilton Do? (W.W.P.H.D?)