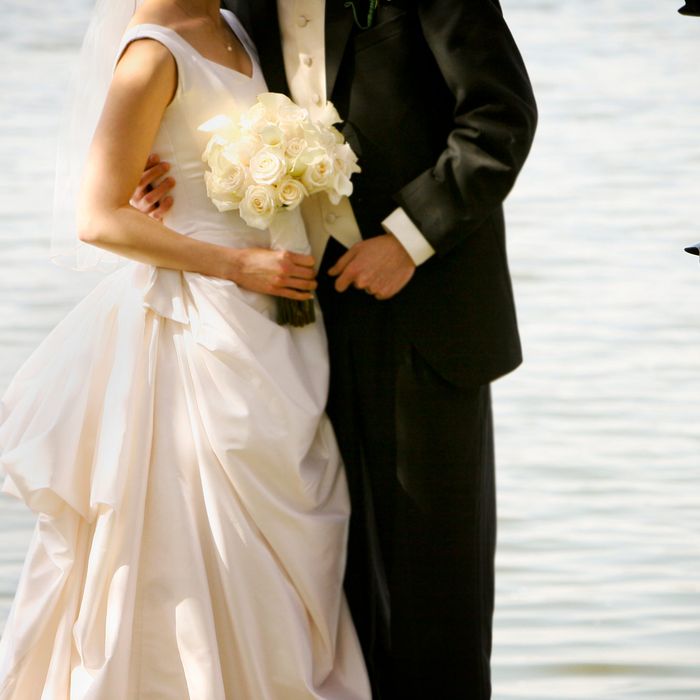 Photo: unknown/Getty Images
Three months after beauty blogger Neely Moldovan married her husband Andrew in Dallas, the couple went on local television in January 2015 to claim their photographer, Andrea Polito, was holding images from the event hostage, and soon began trashing her online. But on Friday, a Dallas jury found that story to be a complete fabrication and that the couple should pay Polito more than $1 million in damages for malicious defamation.
As the Washington Post reports, the Moldovans stood in front of a local-TV crew weeks after their wedding to accuse Polito of withholding the pictures unless they fork over an additional $125, even though they had already reportedly paid "thousands" for her services. "It's heartbreaking, because, you know, these are our memories," Neely Moldovan told KXAS in January 2015, per the Post.
The story soon went viral — even appearing on the Daily Mail with the headline "Wedding photographer holds couple's pictures hostage after they refuse to pay extra fee that 'wasn't in their contract'" — and Polito soon found her reputation trashed. She was called a scammer and subjected to negative online reviews for her services, and as a result, her business was allegedly destroyed and she was forced to close her studio.
But after the photographer filed a lawsuit against the Moldovans, a different and far less complicated version of the story came to light. According to the Post, the lawsuit claimed that all the couple had to do to get their images was to fill out a form, pick out a wedding album, and pay an album cover fee that they had already known about. Polito also shared emails with the court showing she and her staff tried to work with the couple throughout the process (even offering to absorb the $125 fee), while the Moldovans continued to reach out to reporters, post about the ordeal on social media, and write about it on Neely Moldovan's blog, which is called It Starts With Coffee.
On Friday, Dallas jurors sided with Polito, finding the accusations to be malicious defamation.The couple has not yet commented on the verdict, though Neely Moldovan has since posted a blog about her skin after pregnancy. However, Polito told the Post that she hopes the decision will help her rebuild her career and restore her reputation. "For two and a half years I walked around my daughter's school feeling ashamed and embarrassed," Polito told the Post. "They know I've won now."
Update 8/4/17: Neely Moldovan recently released the following statement: "We are stunned. We did what consumer advocates say to do: When you are wronged, you fight back. We were unhappy with a situation, so we complained like anyone would. This court decision tells consumers not to speak up for fear of fat legal bills and painful judgements. If this is the cost of standing up for what's right, we should have given in to start with. But we hope to prevail in the end. We'd love nothing more than to put this behind us and focus on raising our five month old child."