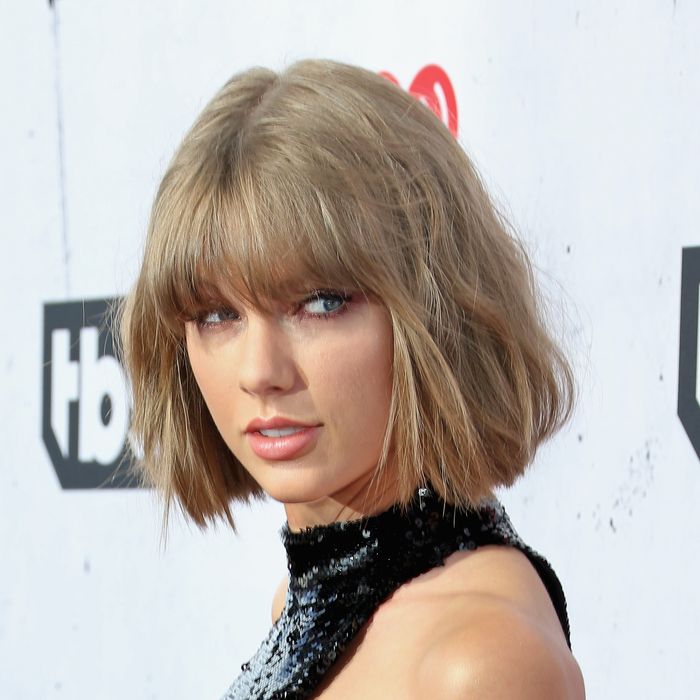 Taylor Swift.
Photo: Frederick M. Brown/Getty Images
Jury selection began on Monday in the federal trial over Taylor Swift's claims that a Colorado radio DJ groped her butt during a 2013 VIP meet-and-greet in Denver. In an attempt to determine a potential juror's bias for or against the 27-year-old star, lawyers put together a 15-page questionnaire, which was obtained and released by TMZ.
To recap: Swift accused DJ David "Jackson" Mueller of reaching up her skirt and groping her butt during a backstage meet-and-greet at Denver's Pepsi Center during her Red tour. After the incident, Swift's manager, Frank Bell, called the vice-president of the KYGO radio station, Mueller's employer, and informed him of what happened. KYGO fired Mueller, who denied the allegations, then sued Swift in 2015 for nearly $3 million, claiming her accusations had done his career and reputation irreparable harm. One month later, Swift countersued Mueller for assault and battery. Swift, her mother, Andrea, Bell, and Mueller, are all expected to testify in court.
Swift has remained tight-lipped about the incident, but said in court documents that she was taking Mueller to trial to "serve as an example to other women who may resist publicly reliving similar outrageous and humiliating acts."
In order to weed out both superfans and Swift-haters, the court put together an extensive questionnaire for potential jurors, which TMZ published in its entirety on Monday. It includes questions like:
• Do you have any opinion of singer Taylor Swift?
• Have you ever considered yourself a fan of Taylor Swift?
• Is anyone in your immediate family a fan of Taylor Swift?
Prospective jurors must also disclose whether at any point in the past two years they have:
• Listened to Taylor Swift on the radio?
• Read a blog, magazine, or other news reporting about Taylor Swift?
• Intentionally listened to Taylor Swift through a free online service?
• Gone to a Taylor Swift concert or performance?
According to BuzzFeed, over 60 prospective jurors were questioned on Monday, and the trial is expected to begin on Tuesday afternoon.