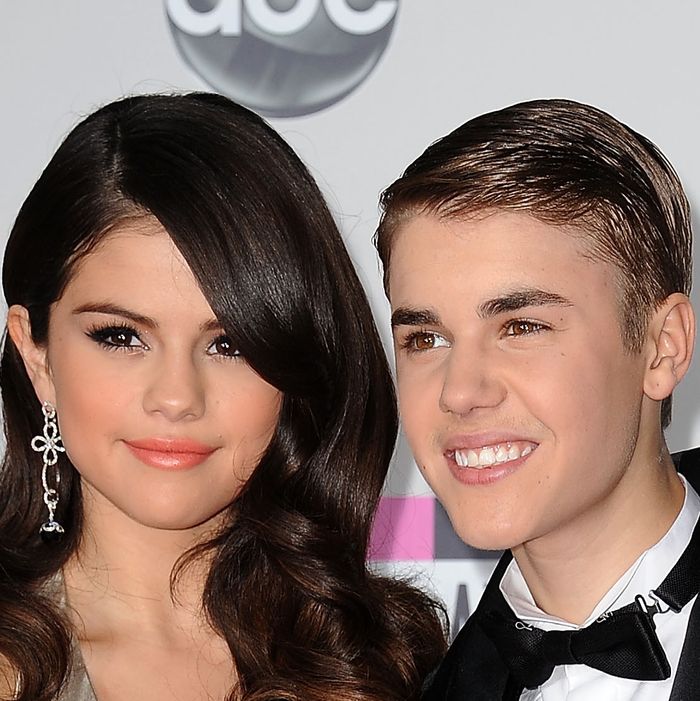 Selena Gomez and Justin Bieber.
Photo: VALERIE MACON/AFP/Getty Images
It's been a rough summer for Justin Bieber: People have hurled water bottles at him, he canceled his Purpose tour, he hit a guy with his car, and he got publicly rejected after DM-ing a gym. On Monday afternoon, the singer suffered his latest indignity when hackers posted nude photos of him on Selena Gomez's Instagram account.
Gomez's team quickly shut down and re-secured the account, but not before some of her 125 million followers caught a peek of three photos the hackers posted of a naked Bieber on vacation in Bora Bora.
When the same photos were first leaked in 2015, Bieber told Access Hollywood's Billy Bush (later of "Grab them by the p*ssy" fame):
My first thing was like … how can they do this? Like, I feel super violated. Like, I feel like I can't step outside and feel like I can go outside naked. Like, you should feel comfortable in your own space … especially that far away.
Bieber and Gomez dated from 2009 to 2011, and then again in 2014. Since then, Gomez became a card-carrying member of Taylor Swift's squad, started dating the Weeknd, and has been designing handbags. Bieber, meanwhile, got a hot pastor and some crop tops.