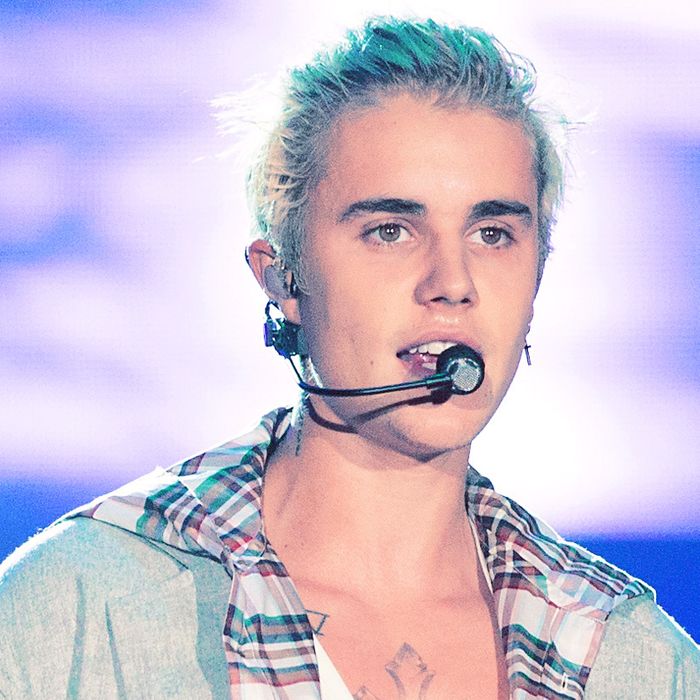 Bieber.
Photo: Mat Hayward/Getty Images
At the end of Justin Bieber's terrible, horrible, no good, very bad summer, finally some good Biebs news. Despite the tour's cancellation, new Purpose tour merchandise will be available at H&M online and in stores, beginning September 7.
The 20-piece collection includes sweatshirts, bomber jackets, and lots of shirts with Bieber's face on it. H&M also collaborated with Bieber for a previous Purpose tour collection. Bieber, master of merch, has also rolled out lines for the Purpose album with VFiles, Barneys, and Forever 21.
Bieber cancelled remaining dates of his Purpose tour to focus on his Christianity. He had previously apologized to fans in many words, but is following it up with extra clothes. Nothing says "I'm sorry" like a pair of bright yellow joggers.