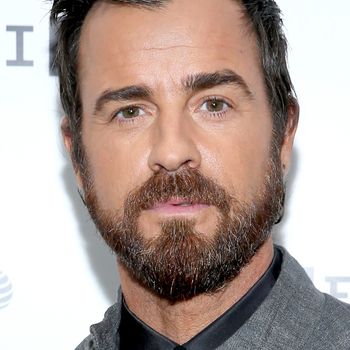 Justin Theroux.
Photo: Phillip Faraone/Getty Images for WIRED
Justin Theroux is a talented actor who looks good wearing all sorts of man clothes, but that doesn't mean you want him living above you.
Back in the spring, Theroux filed a lawsuit against the downstairs neighbor in the Greenwich Village co-op he shares with Jennifer Aniston. According to the suit, the neighbor threatened to cut Theroux's water and electricity and even to prune his ivy when Theroux refused to install more expensive soundproofing in his apartment during renovations.
Now, according to TMZ, Theroux's neighbor Norman Resnicow has shot back, describing the allegations against him as being "as fictional as the television series in which [Theroux] recently starred." He claims that he and his wife have been "terrorized" by Theroux for years, and he goes on to detail lots of Kevin Garvey–esque behavior from the actor, including: "endless barking from his rescue dogs left isolated for long periods, dropping heavy weights on the floor at 3 a.m. and angry outbursts."
Still, one undeniable perk of being Justin Theroux's neighbor: You have a much higher than average chance of running into him in the hallway wearing a pair of gray sweatpants.