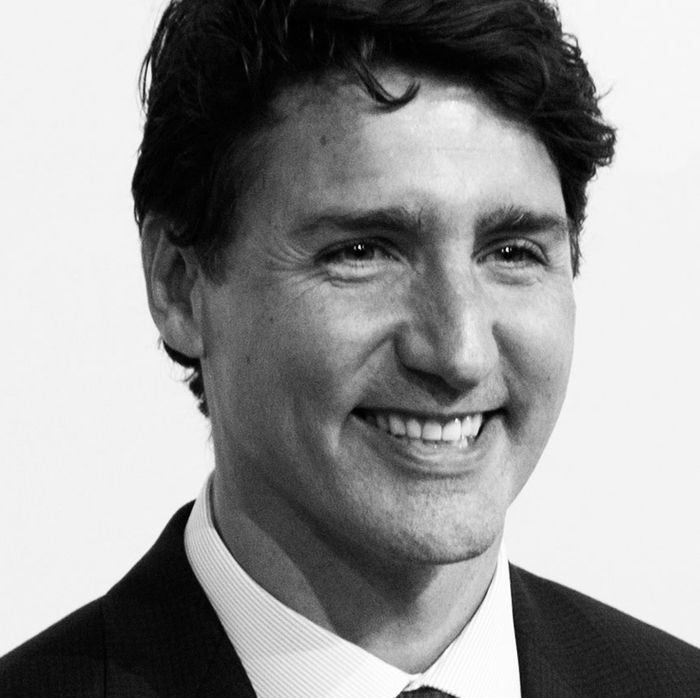 Justin Trudeau is looking … slick.
Photo: Ulrich Baumgarten/U. Baumgarten via Getty Images
Back in March, Canadian prime minister Justin Trudeau — master of the strategic photo op — stopped by the Toronto Zoo to unveil the names of two panda cubs. While there, Trudeau posed for a suspiciously adorable photo with Jia Panpan and Jia Yueyue.
And over the weekend, an artist at the Canadian National Exhibition turned that photo into a giant butter statue.
Butter sculptures are reportedly tradition at the CNE and have been part of Canadian culture since the 1920s. For next year's exhibit, might we suggest a sculpture of Justin Trudeau in a shark-tooth necklace, or Justin Trudeau getting curved by a young Prince George, or Justin Trudeau kayaking up to your house uninvited and unannounced?