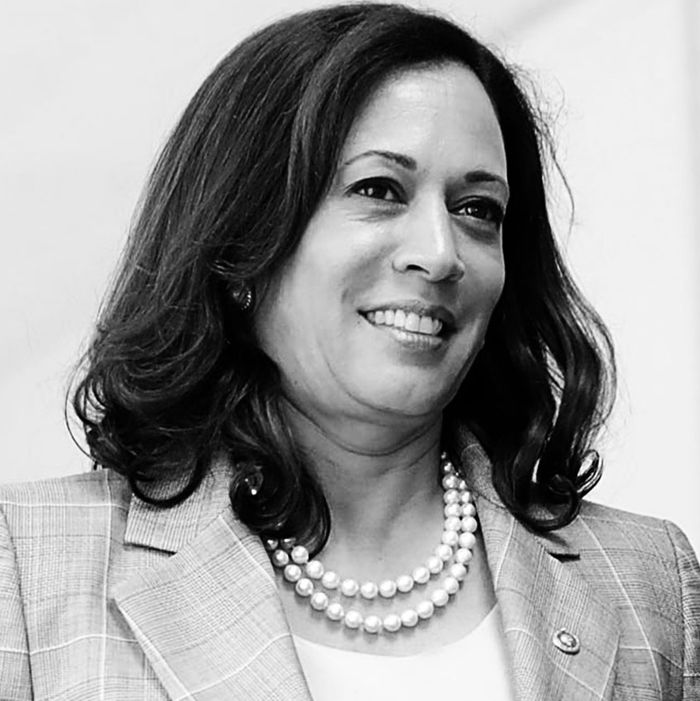 Senator Kamala Harris announced the news late Wednesday.
Photo: Chip Somodevilla/Getty Images
On Wednesday, while speaking at a town hall in Oakland, California, Senator Kamala Harris announced she would co-sponsor Bernie Sanders's single-payer health-care bill. "It's just the right thing to do," she said of the decision, according to ThinkProgress. "But it's also about being smart."
Sanders announced he'd introduce the "Medicare for All" bill, which spins off a central plank of his presidential campaign, after Senate Republicans failed to repeal Obamacare earlier this summer. And so far a handful of progressive Democrats have expressed their support, including Senators Kirsten Gillibrand and Elizabeth Warren.
For her part, Harris said she's backing the bill because it makes both moral and economic sense. "It's so much better people have meaningful access to affordable health care at every stage … [because] we as taxpayers otherwise are paying huge amounts for money for them to get their health care in an emergency room," she said Wednesday. "It's not only about what's morally and ethically right, it also just makes sense from a fiscal standpoint."
As Politico notes, this puts Harris in opposition to California's senior senator, Dianne Feinstein, who's said she favors a public health-care option instead. "I'm not there [on single-payer]," she said at a recent town hall, characterizing the plan as a "total takeover" of health care by the federal government.
Although Sanders has insisted that support for a single-payer health-care system isn't mandatory for Democrats, he's also pretty adamant that it's a good idea. "Is this a litmus test? No," he told the Washington Post. "Do I think they can win without supporting single-payer? I'm skeptical."