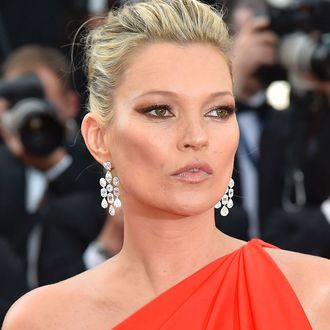 Kate Moss, the one and only.
Photo: Loic Venance/AFP/Getty Images
After 30 years of shilling other people's stuff, Kate Moss is ready to sell something of her own. The model is launching a makeup set with Japanese luxury brand Decorté and it's pegged to debut exclusively inside Saks Fifth Avenue stores later this month, reports Harper's Bazaar. However, you can preorder the palette online right now.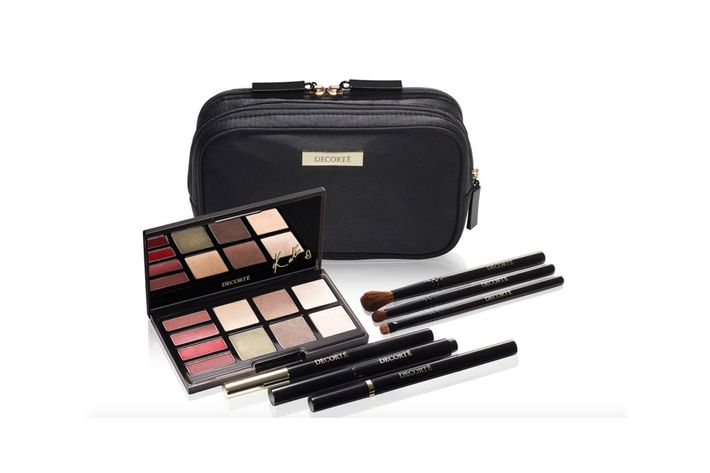 Dubbed the Kate Moss Favorites Set, the palette is equipped with four matte lip shades, a red lip pencil, four eye shadows (including "Moss Green," naturally), a black liquid eyeliner, a brow pencil, and a shimmery bronzer and highlighter. Encased in a small black bag, the entire set can be yours to the tune of $190.
Speaking with Bazaar, Moss explained that she was granted complete creative control over the palette's construction, down to the set's shade ranges and textures. And though her intense involvement comes as a bit of a surprise (when Decorté announced their partnership with Moss in 2015, a press release indicated that her role with the brand would be relegated to serving as a brand ambassador and a global face), it is much appreciated. More, please.