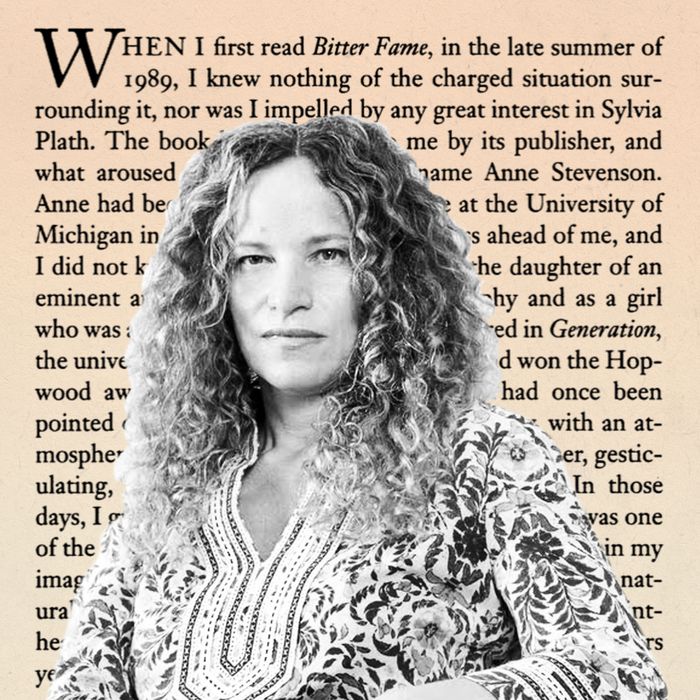 In Reading Women, the Cut talks to women who interest us about the books by women that transformed the way they think.
I have an ongoing relationship with Janet Malcolm's The Silent Woman. I read it so long ago, when it first came out, and I've been teaching it for years. It's about the creation of the Sylvia Plath myth — which makes it sound more academic and esoteric than it is. It's a really dramatic story of biographers and all of their frailties and desires and how they create the story they create. Malcolm manages to delve into these complicated ideas and philosophical questions about the nature of biography, and the nature of the self, but she does it so gracefully and elegantly that you don't feel the intellectual density of what she's doing. It's like reading an incredible detective story in the sense that you can't put it down. You have to find out what happens.
Malcolm also famously puts herself into her writing, and examines her own vanities and flaws. To me, that's an incredible innovation of her writing. She teaches other writers to take the difficulty of what you're writing and actually put that into the work and use it. I admire her unflinching fierceness. She's not afraid of being unlikable. She's so brilliant that she kind of dismantles everyone's pretensions right in front of you, and she's not afraid to do that. Her work gives me the courage to do that, which I think is very hard. A lot of women writers try to be likable and seduce the reader, but I think Malcolm seduces the reader with sheer intelligence.
If you buy something through our links, New York may earn an affiliate commission.