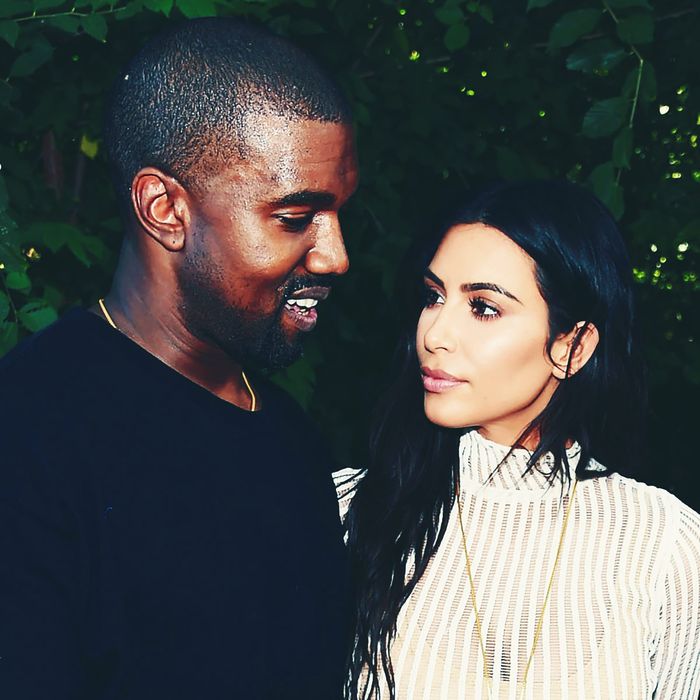 Kanye West and Kim Kardashian.
Photo: Jamie McCarthy/Getty Images for Yeezy Season 4
Taylor Swift, if you haven't heard, is turning her beef with Kim Kardashian and Kanye West into a PR juggernaut. But Kim and Kanye apparently don't care that she's going after them and their typography.
Per TMZ, Kanye is more focused on his feud with Jay-Z than Taylor Swift. As for Kim, she reportedly thinks she ended the feud "over a year ago" — probably when she posted video evidence that Swift had approved at least part of the lyrics for Kanye's song "Famous."
But still, Kim has blocked the snake emoji from her social media to avoid Swifties' emoji of choice. So don't mind Kimye — they'll just be adjusting their social media posts to stay out of the fray of the latest chapter of an eight-year-long tiff.