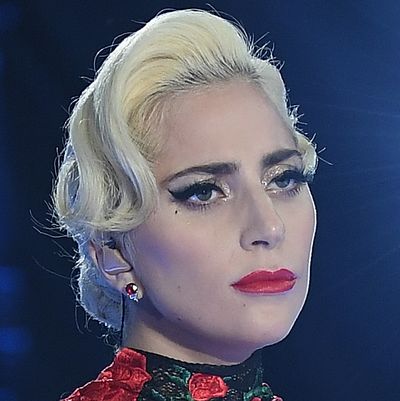 Lady Gaga.
Photo: Dimitrios Kambouris/Getty Images for Victoria's Secret
Lady Gaga is reportedly set to testify in Dr. Luke's ongoing defamation case against Kesha. The producer's legal team subpoenaed Lady Gaga in July for deposition regarding a series of texts Kesha sent her in 2013, in which the "Praying" singer reportedly describes how Dr. Luke allegedly drugged and raped her. Gaga initially responded to the subpoena with a "heavily-redacted, four page spreadsheet" of the text exchange, but now the singer has signed a deal to "appear for a deposition pursuant to [Luke's] subpoena in this action, during the month of September," according to "Page Six."
"Lady Gaga has always been prepared to testify so long as reasonable limitations were established. That has now been accomplished," her lawyer said. She will also "produce un-redacted copies of certain of the documents that were previously produced in redacted form," according to the agreement filed on Tuesday.
Gaga was initially subpoenaed "because Dr. Luke's counsel has not been able to obtain, despite repeated request, a deposition date from Lady Gaga," Dr. Luke's lawyers said in a statement. But Lady Gaga's rep struck back immediately, telling Variety: "Dr. Luke's team is attempting to manipulate the truth and draw press attention to their case by exaggerating Lady Gaga's role and falsely accusing her of dodging reasonable requests."
This is just the latest development in a lengthy and complicated legal battle that began in 2014, when Kesha filed a lawsuit against Dr. Luke, claiming sexual assault and battery, and accused him of long-term emotional and psychological abuse over the course of the relationship, which began in 2005 when he signed then-18-year-old Kesha.
Kesha's new album Rainbow was released on August 11, and according to the New York Times and Vulture, Dr. Luke will likely profit in some way from the album's success.