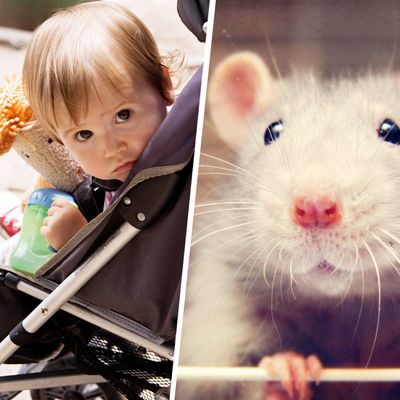 In a story that sounds straight out of the Fear City pamphlet and also your mom in Iowa's vision of what standard NYC life is like, rats are allegedly just jumping straight into baby strollers now.
State Assemblywoman Linda Rosenthal claims this is especially a problem in Central and Riverside Parks, telling 1010 WINS, "They said that the rats jump into the strollers, so they're very brazen."
Mayor Bill de Blasio recently introduced a $32 million plan to eliminate 70 percent of the city's rat population — and Rosenthal wants some of that sweet, sweet rat-killing cash to be allocated to the Upper West Side. (They can't use rat poison lest it kill local red-tailed hawks.)
The rats have not commented publicly yet, though sources say they plan to grow stronger, bolder, and more organized by the day, reminding us that they and only they run this city.