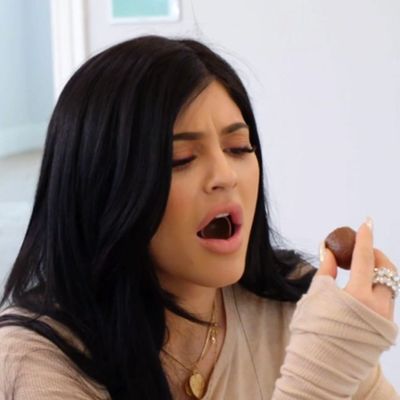 This week Life of Kylie was all about Kylie escaping her life and buying a farm and raising chickens. Blessed are those who can run away from it all. Well, those chickens aren't going to raise themselves, so #LEGGO.
Scene 1:
The show opens on a slow-motion experience at a café as a faceless barista prepares a cup of coffee. Over this needless imagery, Kylie Jenner's voice talks about the living hell she's in. She tells us that at 9 years old, the age she was when Keeping Up With the Kardashians premiered, she wouldn't have believed you if you told her how famous she and her sisters would be ten years later. But now that she's here, she's realized that she does actually live a normal life — but can't do normal things. Still, she wouldn't change her status at all. However, she desires to live on a farm with chickens and other animals (all raised by her). This admission from Kylie comes just as our faceless barista finishes coffee art that features Kylie's face.
What she should have filmed: According to the coffee art, the source photo was taken from a Marie Claire Image Maker's awards red carpet, which means that this "scene" was filmed on January 10, 2017. Honestly, I would have rather seen Kylie … wait for it … actually attending the awards ceremony. Since I'm not too picky, I would have even just loved to see Kylie pick up her face-coffee, and drink it! How cool!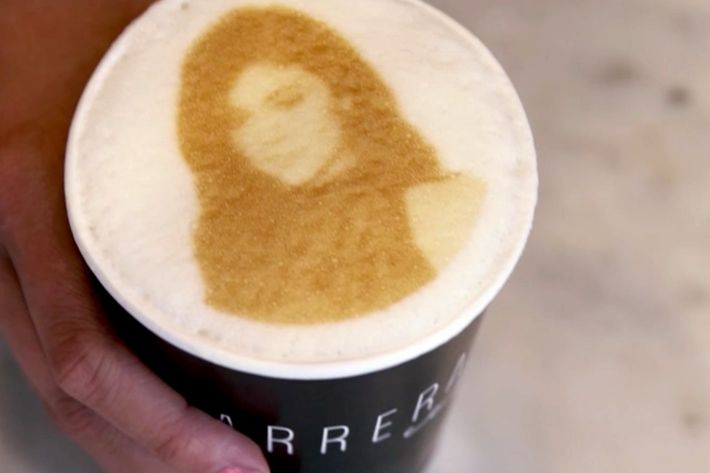 Scene 2:
Sitting down with Everybody's-Favorite-Best-Friend-in-Training, Jordyn, Kylie takes a bite out of a chocolate egg hoping for a surprise on the inside. However, Kylie is surprised to find that there's no surprise at all, just empty space. Unthrilled, she turns her attention to her phone and looks through her mentions on Twitter. Fans ask if Kylie likes broccoli cheddar soup (she does), claim they would take 1,000 selfies a day if they were as "fit" as Kylie (she does), and wonder what in the world happened between Kylie and Tyga. This is where Kylie shuts down.
Jordyn asks Kylie if she looks at the Discovery page on Snapchat, where the main topic is the Kyga split. Though Kylie now has a miniseries on the Discover page, she says she doesn't look — and won't start now because she has no interest in being bombarded by news of her split. It's not until her confessional that Kylie admits onscreen why she broke up with Tyga: because she's so young and doesn't want to resent him in five years, when she might look back and see a life not lived as fully. Kylie still remains pretty mum on how she's feeling about the breakup, and doesn't really seem like she wants to talk about it further on-camera with either Jordyn or the producers in her confessional. This scene was filmed on April 6, 2017.
What she should have filmed: Kylie's filmed many scenes for her show in this look and on this day, but this is the closest we've gotten to Kylie actually acknowledging the news of the day. But if I could have all my little druthers, I'd have preferred to see Kylie run a fine-tooth comb through each article and tell us definitively what was fact and what was fiction. And then, when it seemed like she was almost done with every headline, we'd see a flicker of confusion on her face as she ran across the words "KENDALL JENNER PEPSI BACKLASH," causing the lip-kit lion to physically shut down the cameras as she coped with her headlines being usurped by her sister's. After all, just the day before, Kendall's ad had been pulled by the popular cola brand.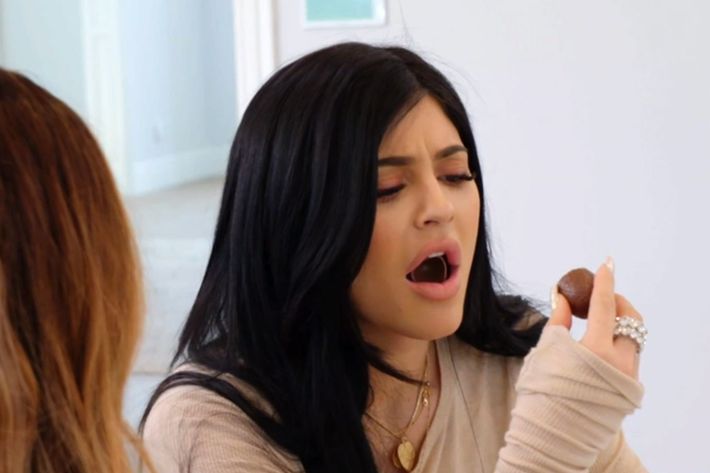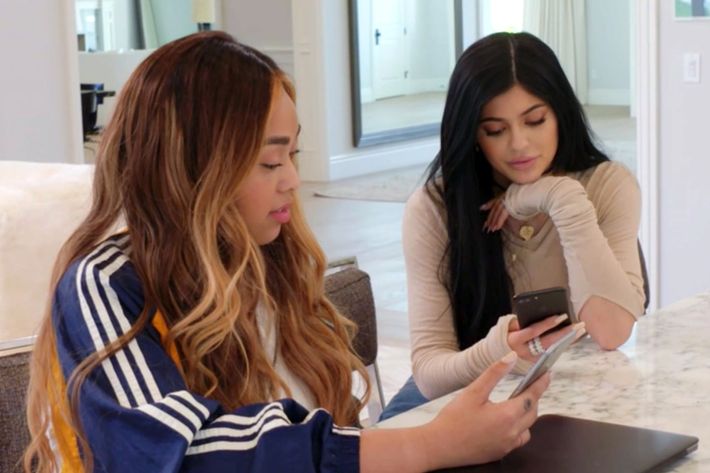 Scene 3:
Because Kylie seemed to have slotted about a month of her time to film this extended vlog, Kylie's back in her animal-print onesie, huddled around her kitchen island with her pay-to-play friends/staff while she talks at them about what she wants. Currently, her team is planning their trip to Coachella (or "the music festival," as they never say Coachella by name). For "the music festival," Kylie wants something like a make-under, where she abandons the colorful wigs and sticks to her long- and black-hair look. Her friends think that's a vibe she should rock, because it'd be so unexpected. Kylie continues by saying how she's over the heavy makeup, out-there clothing looks, and running around with her "tits out." Part of Kylie's desire to change her image is that she feels she's pioneered and is responsible for popularizing the crazily colored hair movement — and she feels that's behind her. Sure, Jan. This scene was filmed on April 11, 2017.
What she should have filmed: Dear God, as I prepare to beg Kylie and her hourly-worker friends, show us her former friend Stassi's PARTY!!!! I will exercise restraint and simply use this time to ask Kylie and her production team to throw us a bone and at least have our protagonist Kylie Jenner look directly into the camera and whisper "fuck you" to her audience.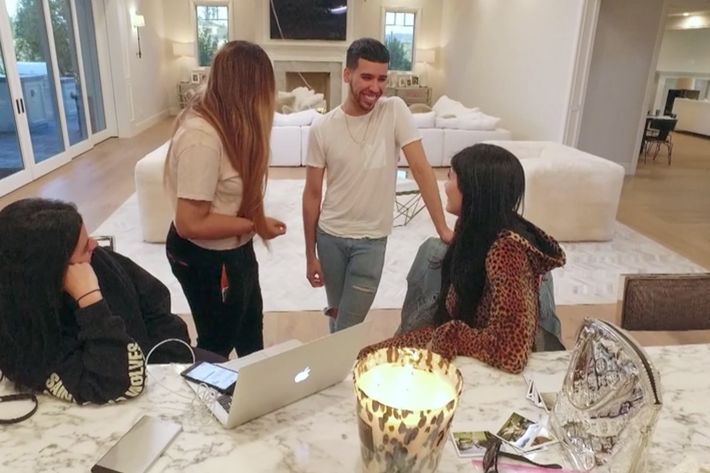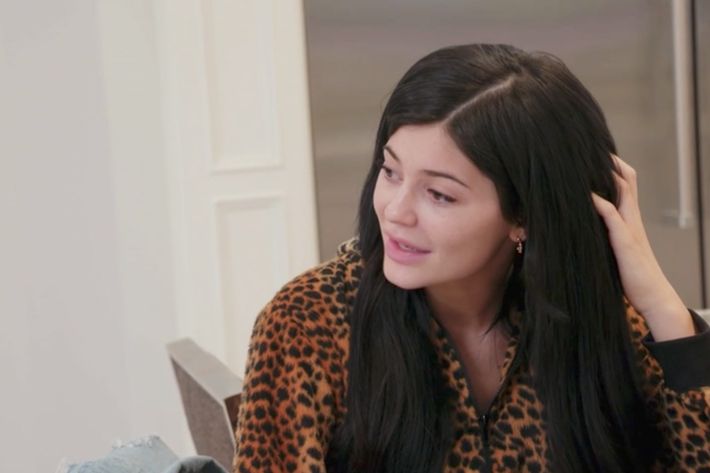 Scene 5:
Caitlyn Jenner takes time out of her busy day "accidentally" putting on outerwear in support of Trump to visit her youngest child, Kylie. The topic of the "music festival" comes up again as Kylie cooks breakfast for Caitlyn — Caitlyn's heard that Lady Gaga will be playing and wouldn't mind taking her plane out to Palm Springs for a quick day trip. Kylie doesn't think it would be cool to show up at a music festival with her parent, which confuses Caitlyn, who calls herself a "treasure."
Moving on from the topic of Coachella, Kylie tells her dad about her plan to get chickens for the newly built coop in her backyard. She thinks that this would be the first step in her goal of moving to a farm, far away from the fame. And even though Caitlyn lives on a hill in Malibu, miles from civilization, she doesn't want her child to feel pushed out of her daily life by the pressures of celebrity or the paparazzi. Caitlyn gets riled up and talks about the horrors she's suffered through with paps and being stalked, so she gets it, but still thinks Kylie should stay put. Throughout Kylie's conversation with Caitlyn, she speaks in confessionals about her "transformed" relationship with Caitlyn. Kylie admits that they're almost "re-getting to know" one another, and it's more comfortable because Caitlyn can't really tell her "shit" about the choices she's making in life. This scene was filmed on April 13, 2017.
What she should have filmed: As wonderful and nice as it is to see Kylie cook breakfast while being filmed from just the back, I would have just gagged over seeing footage of Kylie showing Caitlyn around her home. As seen on Snapchat, Kylie gave Caitlyn a tour of her new glam room and her stunning pink marble counters. That's the kind of inside scoop I need more of. Or, you know, they could have also talked about Caitlyn's (then) soon-to-be-released memoir that caused irreparable damage to relationships in, and outside of, her family.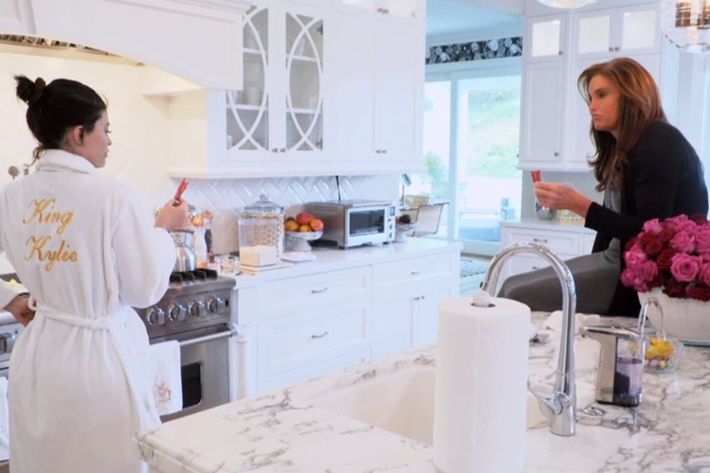 Scene 7/8:
It's almost like Kylie and her Life couldn't get clearance to film at the music festival, because all of the happenings there are told to us by Kylie and her sidekick Jordyn during confessionals and a quick look at Kylie's Snaps from the weekend. Apparently, at the music festival, the two friends ran into Kylie's ex-boyfriend and current grifter Tyga. Kylie doesn't have much to say, but wishes the interaction didn't happen at all. Jordyn, on the other hand, says that the awkwardness stems from the two of them not really wanting to be broken up, and sort of waiting for time to tell if they should be back with one another. While she explains the former lovers' situation, we see Kylie walking through her home (in slow motion, of course) looking in various mirrors, possibly doing her makeup. This slow-motion moment was filmed on April 20, 2017.
What she should have filmed: My goodness, after years of enduring sponsored-content posts on the Instagram and Twitter feeds of Kylie and her celebrity kin, I would have truly enjoyed seeing Kylie take a slow-motion look at the Federal Trade Commission (FTC) case against celebrities not being transparent enough with their sponsored posts! Personally, I've had meltdowns when the government has come for my tiny pocketbook, and I feel we deserve to see that meltdown on a larger scale!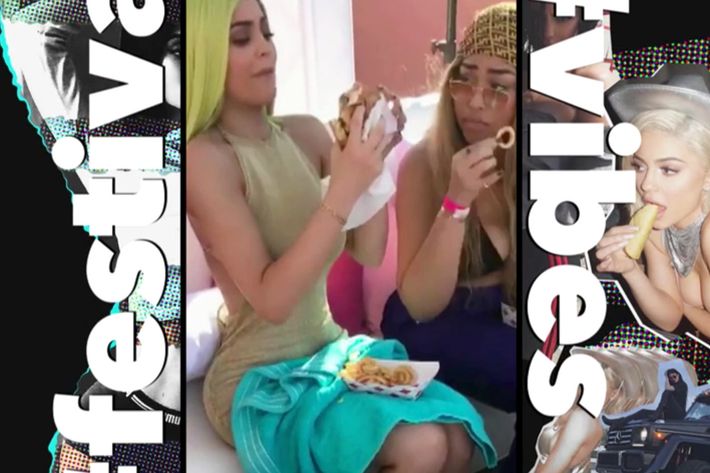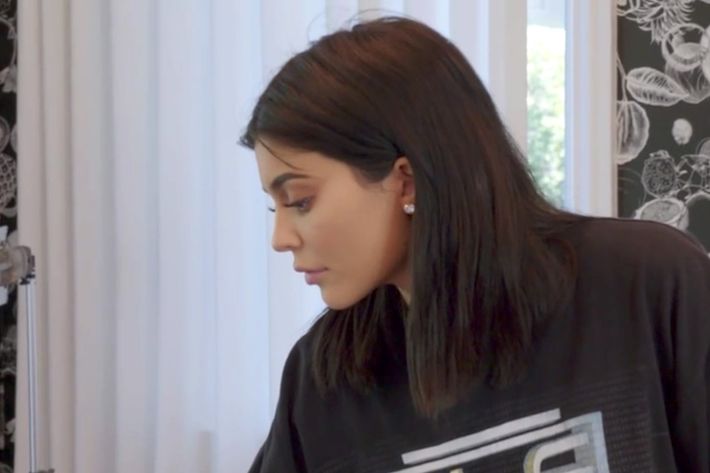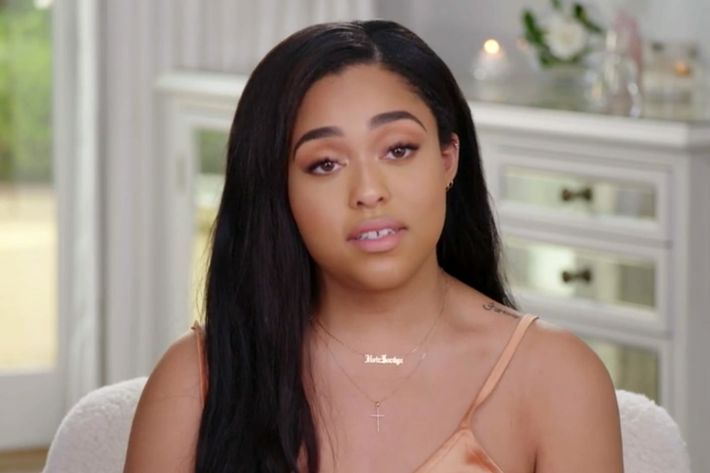 Scene 11:
After talking so much about wanting to live on a farm, Kylie and her team check one out that, conveniently, is for sale. Kylie doesn't do much looking around, but she does Snapchat her glam squad running through the fields and has her assistant Victoria tie her shoe. (She also has the real-estate agent pull droppings from nature off of her Yeezys.) While Kylie tries out having people do stuff for her on a farm and how different that feels from having people do stuff for her in Calabasas, Jordyn tells the camera that Kylie's not really looking for a farm — she's looking for the meaning of life!! At 19, Kylie has everything, so she's trying to find new ways to feel happy. Come on now, Dr. Jordyn Woods! On their way home, Kylie tells Jordyn that the secluded life isn't right for her just now, but she's starting to feel more like herself — life's looking up. This scene was filmed on April 20, 2017.
What she should have filmed: This scene was also filmed on the same day the FTC crackdown became public. It would have felt more realistic if Kylie learned that she would not be able to afford any new property, farm or otherwise, because she'd no longer be making money via Instagram.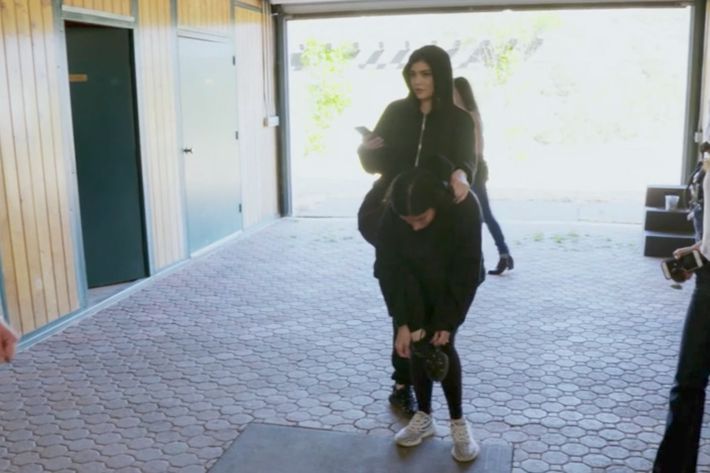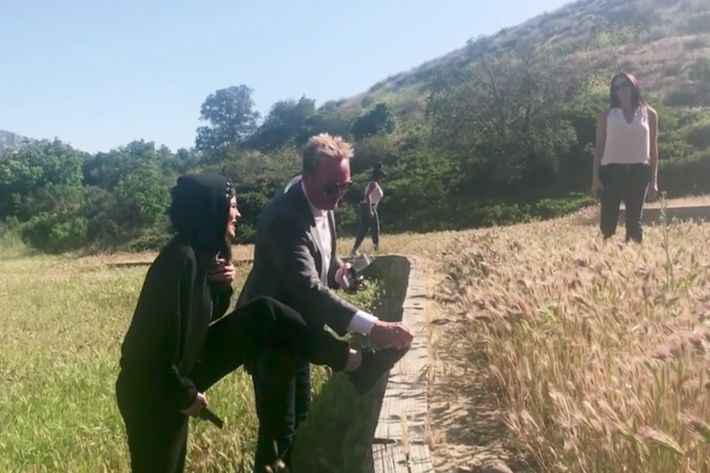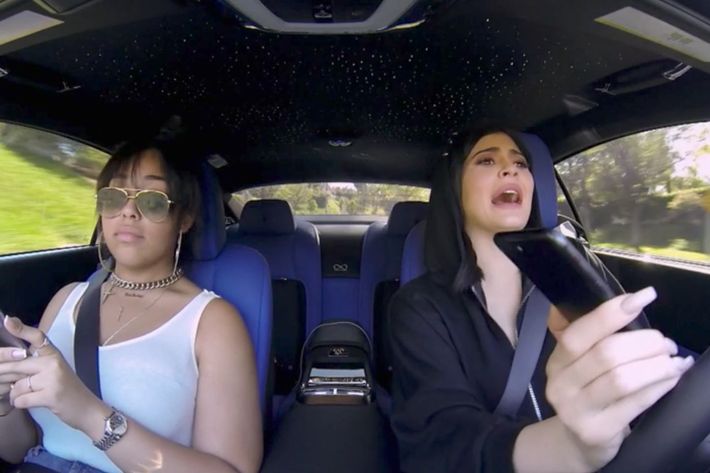 Scene 12:
In the final scene, after Kylie's finally admitted to the audience at home that things with her and Tyga are over, she stares at her phone while texting another man. Talking to producers in her confessional, Kylie reveals that she is dating and hopes the person she's dating is "obsessed" with her. I'm sure he is, Kylie, I'm sure he is. This scene was filmed on April 24, 2017.
What she should have filmed: Like the premiere, nothing Kylie shows from this day will replace the content we deserve, and that's seeing Kylie and Ariel dance with one another! As she Snapchatted, the two had an evening filled with dancing and speaking to one another in Spanish, a language Kylie has yet to master.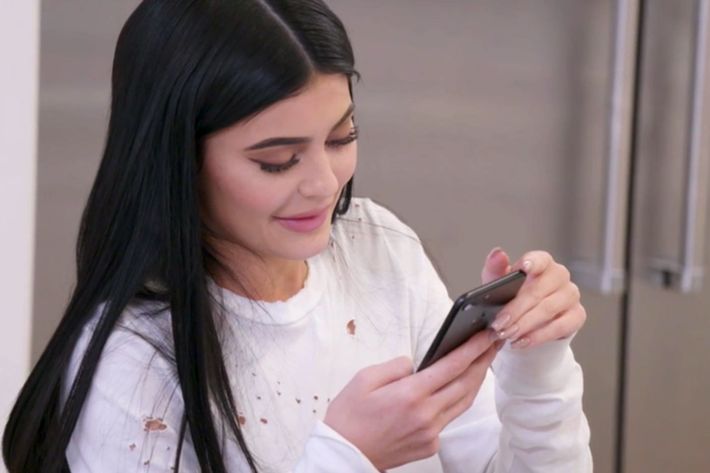 That's all for this week, Dolls, but join me next week as we enter into the final half of The Kinda Sorta Life of Kylie's season! #PromiseItsCoachella