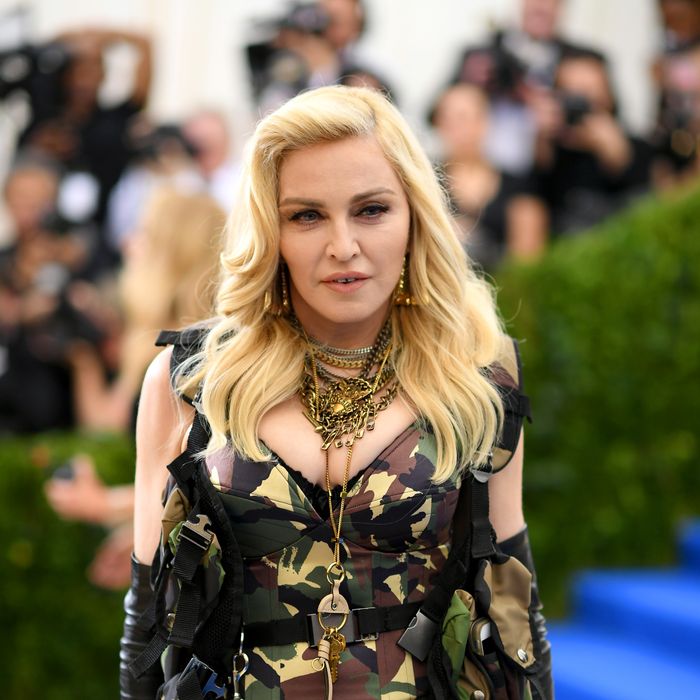 Madonna.
Photo: Dimitrios Kambouris/Getty Images
A corset allegedly used by Madonna in "Like a Virgin" sold for $19,294, but the designer is coming forward saying the iconic white lace piece is a fake.
Maripol, an artist and designer who often worked with Madonna, told Page Six, "It's fake. I designed the corset she wore on the cover of 'Like a Virgin.' Just compare photos of the corsets side to side and you can see they are different." Maripol also said there is one corset that she sewed herself.
The company that organized the auction, Gottahaverockandroll.com, said there were two corsets purchased at Macy's, and the one that was sold to an anonymous bidder was used in the photo shoot and onstage.
This isn't the first scandal for the auction — 22 items were removed under a court order filed by the singer. Originally, the auction included a breakup letter from Tupak Shakur, satin panties, and a hairbrush with strands of Madonna's hair.