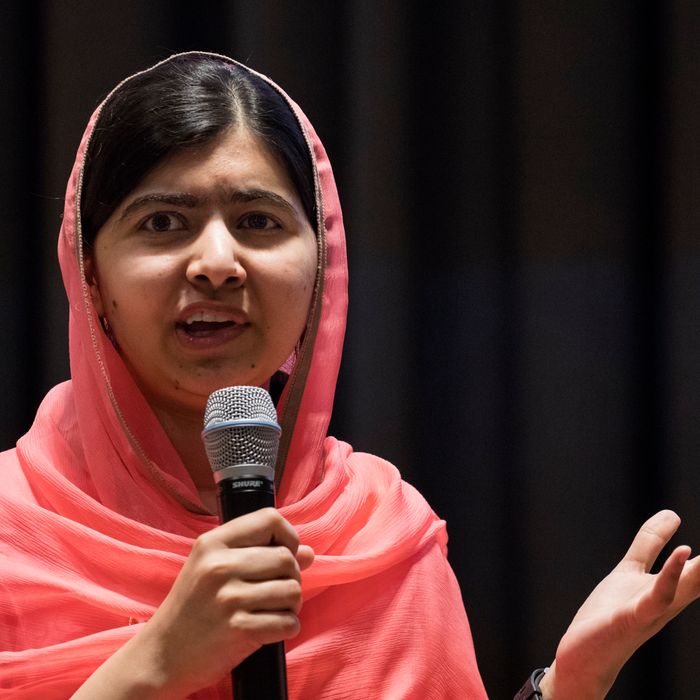 Malala Yousafzai.
Photo: Drew Angerer/Getty Images
Malala Yousafzai can now add "Oxford University student" to her long list of accomplishments, right next to "youngest-ever Nobel Prize laureate" and "UN Messenger of Peace." The 20-year-old advocate for women's education announced Thursday that she will attend Oxford University in the Fall.
Yousafzai posted a screenshot of her acceptance and wrote on Twitter: So excited to go to Oxford!! Well done to all A-level students - the hardest year. Best wishes for life ahead!
Per her post, she will be studying philosophy, politics, and economics. Best of luck to Yousafzai and to the fellow first-year students who will be in her classes.