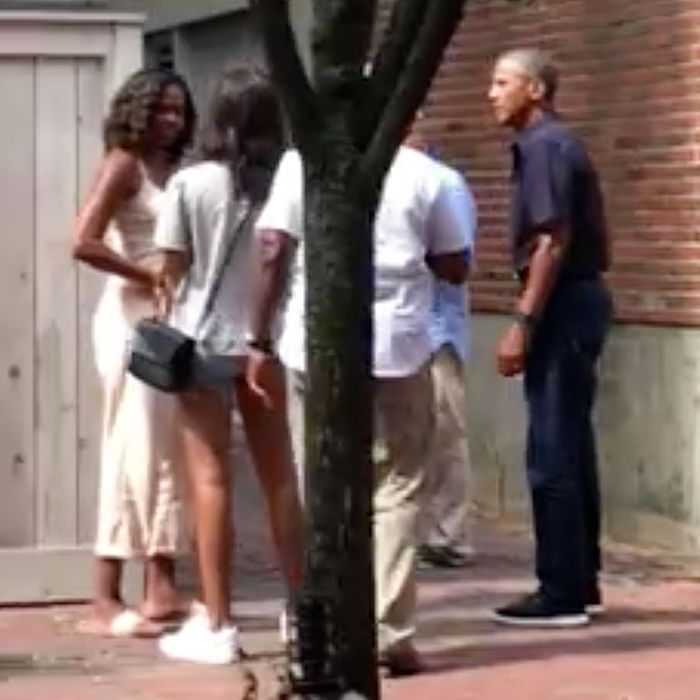 The Obamas at Harvard.
Photo: Courtesy of Facebook/Jason Corey
Malia Obama and her parents, Barack and Michelle, were spotted on the Harvard University campus this week, as the former First Daughter moved in for her first year of college.
As the Boston Globe notes, the former president was spotted at Harvest restaurant in Harvard Square on Monday, the day before the official "move-in" day of the Class of 2021. A spokesperson for the university told the Globe that some students decide to "move in a day early, based on travel schedules, athletic schedules, or other needs."
Soon after, multiple pictures and video of Malia, her appropriately dressed dad, her mom, and a flock of Secret Service agents at Harvard started making the rounds on social media.
But Malia, who recently completed a gap year during which she interned for the Weinstein Company, apparently just wants to be treated like any other student. When Steve Annear, a reporter for the Globe, approached Malia on campus, she declined to comment and instead "politely" shook his hand.