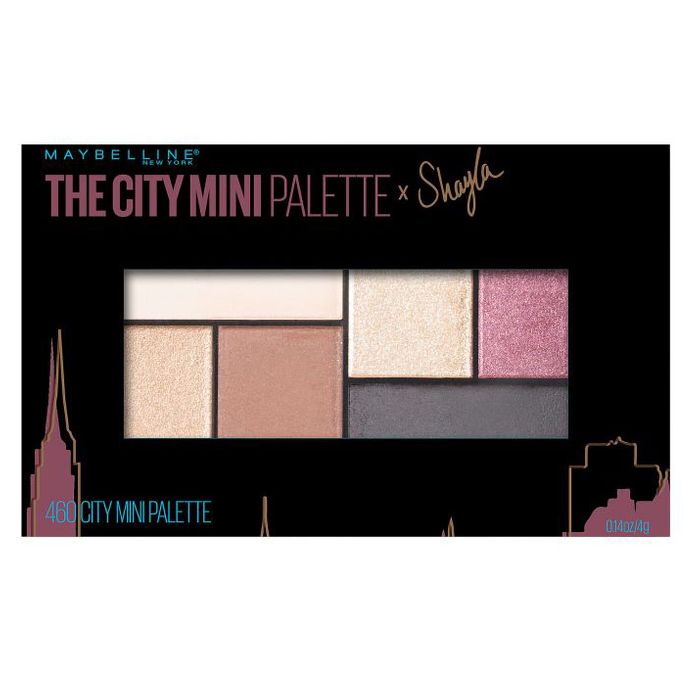 Maybelline City Mini Palette.
Photo: Maybelline
After sitting on the beauty sidelines, Maybelline is finally joining forces with a social-media influencer in the creation of a makeup collection. The beauty giant teamed up with megapopular beauty blogger Shayla Mitchell in the launch of a new eye-shadow palette and three mascaras. Available at Ulta.com and Maybelline.com beginning at midnight tonight, the four-piece collection is a muted range of coppers, golds, and purples, curated and pigment-tested by Mitchell. The three mascaras are an extension of Maybelline's Colossal Big Shot formula, but reimagined in purple, blue, and the "Baddest Black," which Maybelline says is darker than any other mascara it sells.
While Mitchell has worked with Maybelline before — she teamed up with the brand at the beginning of the year to promote the launch of the original Colossal Big Shot mascara — this is the first time she has worked to create new products. Maybe it's about time Maybelline did this more often.