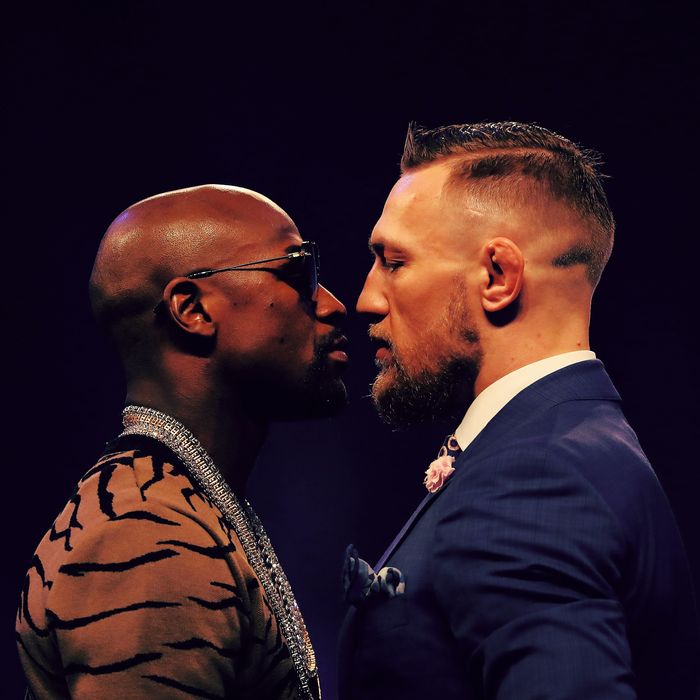 Floyd Mayweather and Conor McGregor.
Photo: Matthew Lewis / Stringer/Getty Images Europe
Just when you thought this fight couldn't get any worse, it did. The World Boxing Council, for no particular reason, as the boxing match is not associated with WBC, is giving the winner of Saturday's fight a particularly heinous trophy dubbed the "Money Belt."
WBC president Mauricio Sulaiman presented the belt yesterday. He also announced it's many features including, "3,360 diamonds, 600 sapphires, 300 emeralds and 1 1/2 kilograms of 24-karat gold on green Italian alligator leather." But wait, there's more. The jewels appear to spell out "Money Belt," "WBC," and "Mayweather McGregor."
Oh, and it was presented by girls in Corona-branded crop tops.
The WBC also made a similar belt for Mayweather's 2015 fight, valued at $1 million according to TMZ. This one is not valued, but will likely give the world's most expensive bag a run for its money (it's real crocodile!).