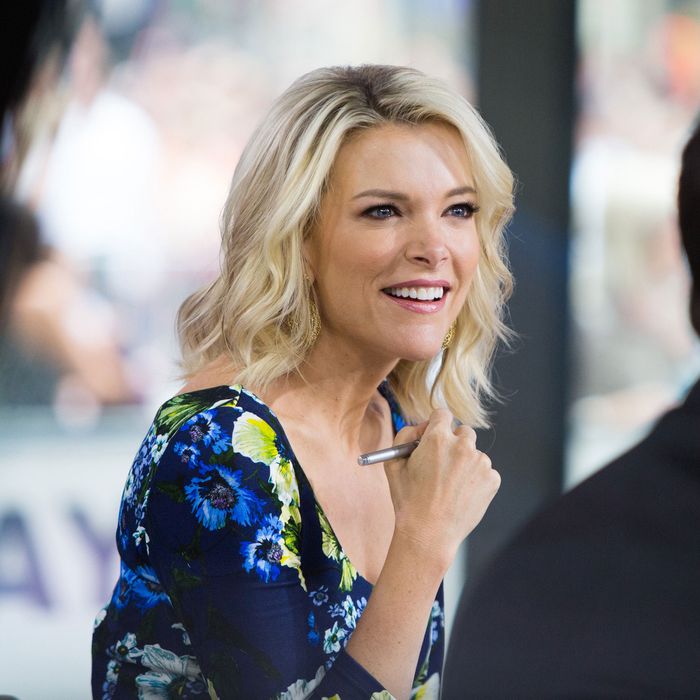 Megyn Kelly is reportedly causing waves at NBC.
Photo: Nathan Congleton/NBCU Photo Bank via Getty Images
Megyn Kelly has received her share of blowback for her interviews with polarizing figures such as Vladimir Putin and Infowars' Alex Jones, but according to "Page Six," she's also facing controversy from within. Her new colleagues at NBC are reportedly "outraged over her diva-like ways," and according to a network source are wondering, "When does NBC stop throwing money at her?"
Kelly is currently on a five-day tour to promote her takeover of the 9 a.m. hour of Today, which was relabeled Megyn Kelly Today. "Page Six" says she's "traveling on a charter jet with a support staff of five or six people, including a hairstylist, a makeup artist, a publicist and a security detail," and that NBC paid extra to refurbish the show for Kelly.
But another "insider" said the tour was "standard" and something plenty of anchors had done before, and that expenses for Megyn Kelly Today were already in the budget.
Kelly's first NBC show, Sunday Night with Megyn Kelly, got off to a slow start and at one point was beaten out by a rerun of 60 Minutes. It ended in late July after just eight episodes.