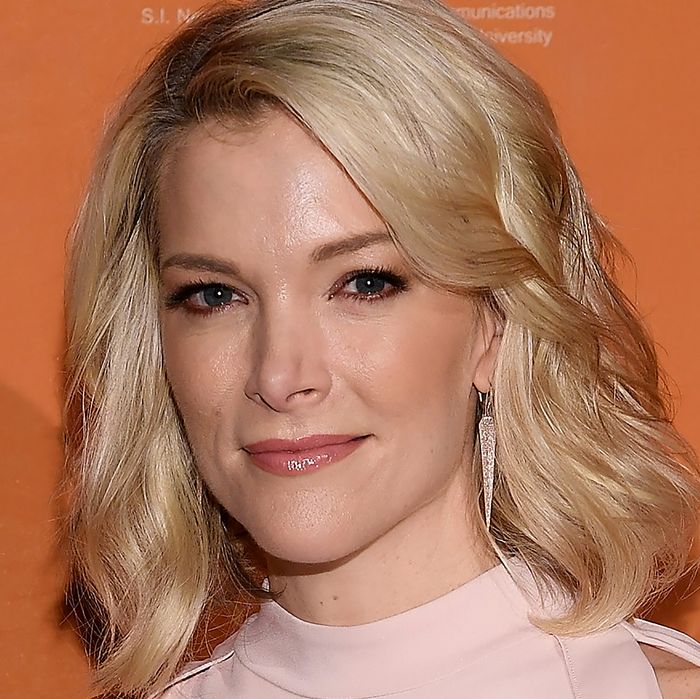 Megyn Kelly wants to pivot.
Photo: Dimitrios Kambouris/Getty Images
Despite launching a Sunday-night show on NBC this summer, Megyn Kelly is still probably best known for her public fights with then-presidential-candidate Donald Trump. And although the president hasn't changed much since he suggested Kelly had "blood coming out of her wherever" when she questioned him, Kelly is actively trying to pivot.
According to a profile in Vogue, she wants her newest show — a 9 a.m. morning show called Megyn Kelly Today that's set to debut later this month — to be a balm for the human spirit.
"My vision is that at the end of the hour, people will think, 'Wow. I feel great,'" she said. "That was good for me. That was good for my soul."
She even pitched herself as the ideal spiritual guru, telling the magazine, "There is so much more to my personality than I was able to express on cable news. Yes, I can ask tough questions. Yes, I can handle myself when under attack. Yes, I don't tolerate BS. But there is a spiritual component of who I am that went completely unutilized."
So what will actually happen on the show? Kelly's pretty vague about that:
"There'll be shows where it'll be a little racy," she says. "And there'll be shows that are very emotional. And there'll be shows that are just information and helpful. I'm a very practical person, and so I'm hoping to offer these discussions in a very practical, meaningful way that's time-efficient and — I don't like the word fearless, because it sounds so self-promotional — but let's just say doesn't cower. Right? That doesn't shy away from difficult subjects."
Subjects like, say, the Kardashians, whom Kelly says will make an appearance. "The question I have been wanting to ask them for years is whether they are a force for good or evil," she said. Sounds spiritual.