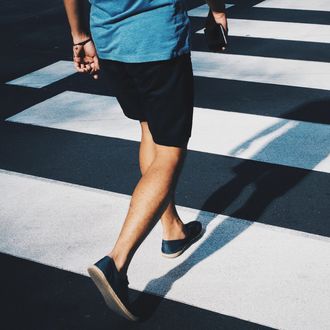 Photo: Benjamin Lee / EyeEm/Getty Images
Should men wear shorts? It's a debate that gets rehashed every summer but, according to the New York Times, that ship has sailed: More and more men are wearing shorts to the office now, and there's nothing we can do about it.
But as one participant in the trend piece admitted, this newly won bare-legged freedom comes with one uncomfortable downside. They've finally realized that office air-conditioning — which has already been revealed as a sexist conspiracy — is set way too high.
"You're walking to work, and it's hot as hell and you're happy you're wearing shorts," Mr. Krautler said. "But when you get in, it's pretty chilly. Now I understand where women are coming from when they complain."
Up next in the wild, open frontier of men's fashion: getting acquainted with the desk blanket.