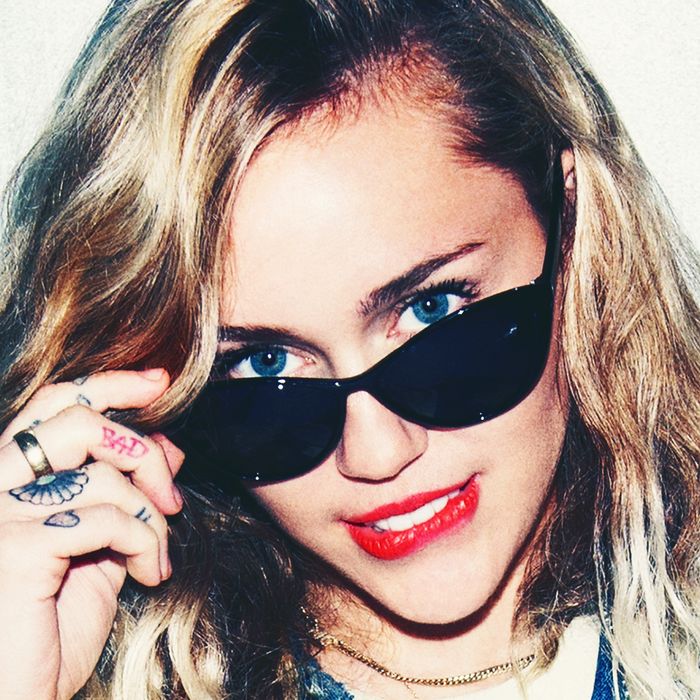 Miley Cyrus.
Photo: John Shearer/Getty Images for MTV
Despite reports of drama around her performance, Miley Cyrus has already promised she'll be on good behavior tonight at the VMAs.
Page Six reported Friday that Miley's team was torn on how she should spend her spare time onstage. Her manager, Adam Leber, reportedly wanted her to discuss President Donald Trump, while her creative director, Diane Martel, was pushing for a raunchy puppet show.
The final plan remains a surprise, but in a new Instagram post, Miley has suggested she will keep things in line. The performer posted a picture of herself at the 2013 VMAs grinding with Robin Thicke in a nude bodysuit and a ghostlike image of her dad, Billy Ray Cyrus, in the background. She included the caption: "Sorry Dad …. I'll be good tonight I promise … @vmas."
Cyrus is scheduled to perform her new single, "Younger Now," and we imagine whatever she does, she'll make headlines. After all, Miley has never been one for quietly taking the stage.