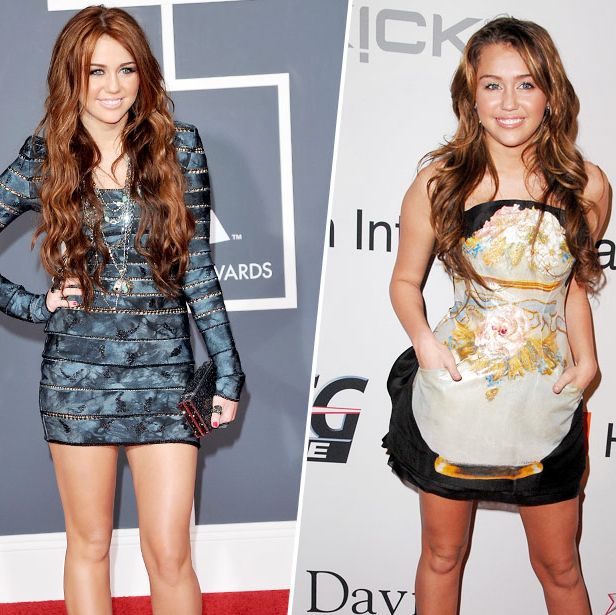 Miley Cyrus.
Photo: Getty Images
Everybody makes mistakes. Including Miley Cyrus, who told Cosmopolitan for her September-issue cover that she regrets her outfit choices from 2008 to 2013 — perhaps the most relatable thing she's ever said.
Cyrus cites the barely there Versace chandelier dress she wore to the 2015 Video Music Awards as her favorite look to date. But when asked to list her least favorite looks, she replied: "Pretty much 2008–2013," adding, "The Grammys were rough and tough for me. Yoikes!"
Looking back, Cyrus did find herself on a few red-carpet "worst dressed" lists with "yoikes-y" outfits like a sequined leopard-print Roberto Cavalli dress, which she wore to the 2011 Grammy Awards, as well as a murky Herve Leger bandage dress in 2010. And who can forget her 2009 Grammy Awards Herve Leger dress, which featured a life-size Grecian urn on it?
But in the grand scheme of things, 2008 to 2013 was a relatively mild time for Miley Cyrus, which is perhaps why she chooses to forget it.