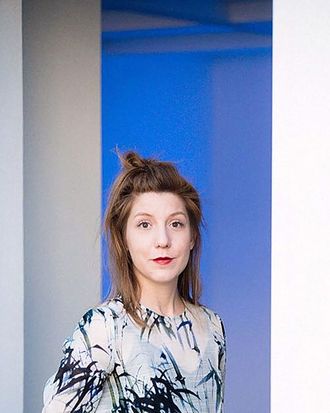 Kim Wall.
Photo: Courtesy of Kim-Wall.com
Police now say that Kim Wall — the Swedish journalist who disappeared under mysterious circumstances while reporting a story last Thursday — is presumed dead, Swedish news source the Local reports.
Copenhagen police spokesman Jens Møller Jensen released a video to the press saying, "We have still not found a body. It is our clear presumption that we are searching for a dead person in the area around Køge Bay on both the Danish and Swedish sides."
Earlier this week, Ole Thiell Sörensen of the Danish Defence Operations Center had told press that "at the moment we don't know where she is or if she's alive. That means police and rescue workers have to look both on land and at sea." At the time, he also said "looking for a dead person is even more difficult because you cannot use thermal cameras."
Last Thursday, Wall boarded the DIY submarine UC3 Nautilus for a story she was writing about its inventor, Peter Madsen. Her boyfriend alerted authorities when she failed to show up at home that evening, though Madsen claims that he dropped her off after they spent three hours together.
But the following morning, the Nautilus sank; although Madsen initially chalked it up to a technical failure, police believe that he purposefully downed the sub. He's currently being held for negligent manslaughter of Wall and can stay in authorities' custody for up to 24 days as they carry out the investigation. If he is tried and charged, he faces from five years to life in prison.