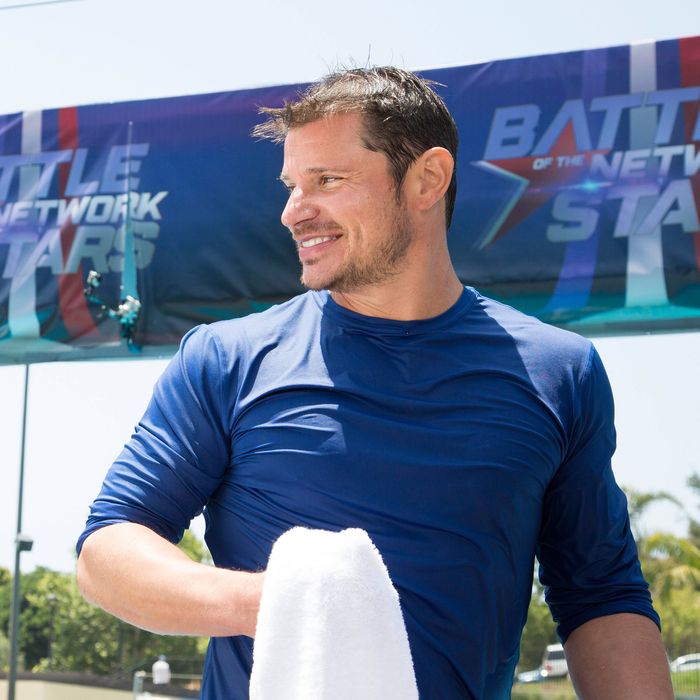 Nick Lachey
Photo: Kelsey McNeal/ABC via Getty Images
Young men often do things they regret, such as getting unsightly tattoos or starring in wildly successful '90s boy bands, or in rare cases, both.
Yesterday, TV host and singer Nick Lachey showed that he has a sense of humor about his former ink (and career), sharing a meme of his infamous 98 Degrees sun tattoo, now with the logo covered up.
Then again, 98 Degrees is reuniting for a Christmas album this October, so his regret can't run too deep.