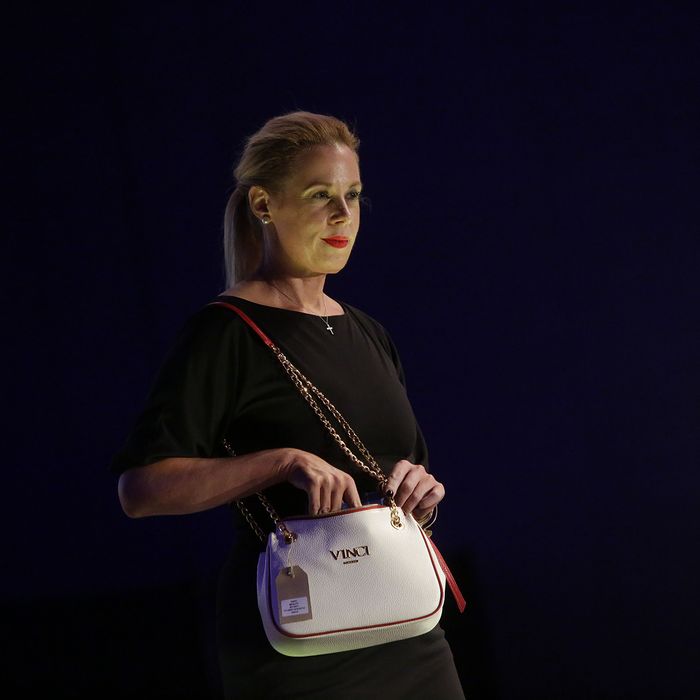 A runway model at the NRA's inaugural concealed-carry fashion show.
Photo: JOSHUA LOTT/AFP/Getty Images
The National Rifle Association held their much anticipated concealed-carry "fashion show" this weekend in Milwaukee, Wisconsin, as part of their first annual gun-lovers convention, "Carry Guard Expo."
The three-day event featured appearances from outspoken figures like Dana Loesch, as well as workshops and seminars like "Basic Hemorrhage Control," "Homestead Security Planning," and "The Most Important Skills You WILL Need in a Gun Fight." (Emphasis NRA.)
Over 30 vendors showcased various gun accessories geared toward the NRA patron always looking for a new way to hide her gun in her handbag.
The options included bra holsters, quick-draw tote bags, and even solutions for the professional woman — all modeled by girls-next-door, biker chicks, and men who look like they own a lot of guns. Check out the photos below.