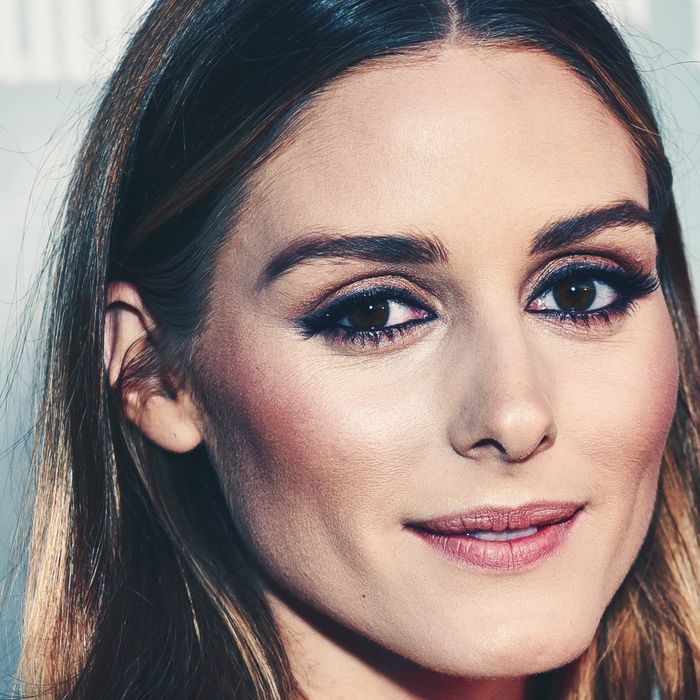 Olivia Palermo.
Photo: Jared Siskin/Patrick McMullan via Getty Image
Since time immemorial, we have wondered: What's in that celebrity's bag? Thankfully, Us Weekly continues to answer this question week after week, with the beloved column, "What's In My Bag?" Today's entry is beautiful.
It features the bag — a Meli Melo bucket bag in cardinal burgundy, $750 — belonging to socialite and former reality star Olivia Palermo. What's in this bag? A present for you.
There are the usual things, yes: Palermo tells Us Weekly she carries multiple phone chargers and a "little makeup bag for light touch-ups." But then, she reveals the one special item she keeps with her, just to give away.
"It's important to have a couple of bobby pins," she says, "because you never know when someone will need one."
You never know.
How does it feel to find out that Olivia Palermo has been carrying a couple of bobby pins, all this time, specifically for you? That she knows, one day, the moment will come when you brush past her at a crowded art opening and then double back, pulled in by the radiating force of her Meli Melo bucket bag and the treasures waiting for you inside?
Do you feel, now, that the only thing left to hold onto in this life is a bobby pin, pressed gently into your palm, like a secret, by the slim polished fingertips of one Olivia Palermo?
You need one!