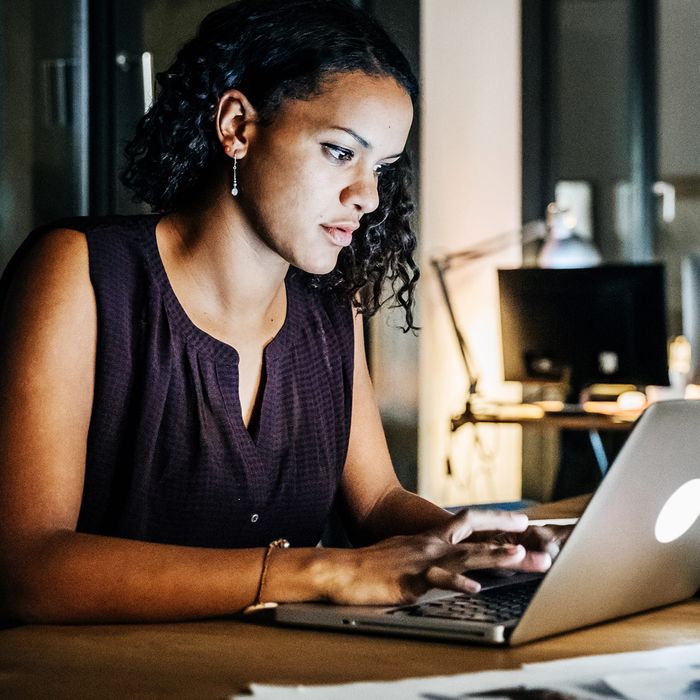 Photo: Franziska & Tom Werner/Getty Images
Leading up to the 2016 election, First Daughter Ivanka Trump claimed that one of her roles as a member of her dad's administration would be to convince him to improve the U.S.'s currently abysmal paid-leave policies. (We currently offer no nationally mandated paid leave.)
Last week, Neiman published a report that looked specifically at paid-leave policies in the media industry, which is known to have as unforgiving family-leave policies as most major industries (despite the fact that journalists are tasked with reporting on updates to family-leave policies as they happen). After the report came out, the New Republic interviewed women from the New York Times about their initiative to secure better paid leave at the grey lady, an initiative that actually worked.
One of the women, Erin Grau, detailed to the New Republic what she and her team had to go through to prepare the proposal. Grau estimated that, collectively, they spent somewhere between 100 and 150 hours doing research, interviewing colleagues, analyzing data provided to them by human resources, and preparing for the actual meeting with Thompson. "That's not to mention all the mental tax," Grau told me. "We thought about this all the time." During this process, four of the five women were already on or began maternity leave, meaning that they did all of this on top of taking care of newborns and doing their actual jobs.
The result was an immediate yes from the Times' executive team, pushing their policy from "11.1 weeks to 16-18 weeks for birth mothers, as well as 10 weeks for adoptive parents, fathers, and partners." But as Grau explained to Neiman, that's because the Times' Women's Network did the work themselves. "Don't wait for someone else, or HR, to do the work for you," she said.
Often, the fight for women's equality at work is thought to be a woman's job, something we've seen in instances of harassment, equal pay and discrimination. But as the experience of the women at the Times indicates, the burden placed on women to even fight for paid leave is enormous. As Grau told TNR, "We were all senior enough and we had the education that we could apply to this business problem in our daily lives." To many women, the fight for their own workplace rights isn't even an option.