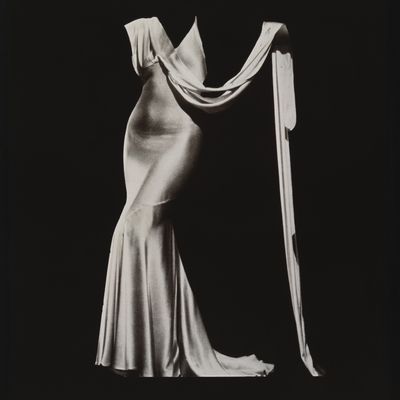 Sarah Charlesworth's
Figures
, 1983.
Photo: LACMA - The Los Angeles County M/digital image © Museum Associat
In a world saturated with images, what happens when you rearrange them out of context? That's the main question posed by the late conceptual artist Sarah Charlesworth, whose work appears in a new exhibit at the Los Angeles County Museum of Art. Opening August 20, "Sarah Charlesworth: Doubleworld" features artwork from her 40-year career, which reached a peak in the 1970s and '80s. She aligned herself closely with the Pictures Generation, a group of New York City–based artists who focused on the influx of images in contemporary culture. Along with her cohort, which included Laurie Simmons, Sherrie Levine, and Richard Prince, she was often labeled as an "appropriation artist," though her work is indisputably unique.
Charlesworth often cut photos from magazines, resized and reprinted them as larger images, and placed them against monochromatic backgrounds. She chose simple, eerily evocative subjects: an empty gown, a Buddha, a simple white bowl. Her juxtapositions of objects and colors, as shown in the above work, Figures, reflect her interest in the dualities and contradictions that permeate mass media. Click ahead to preview the exhibit.
"Sarah Charlesworth: Doubleworld" is on view at LACMA from August 20 to February 4, 2018.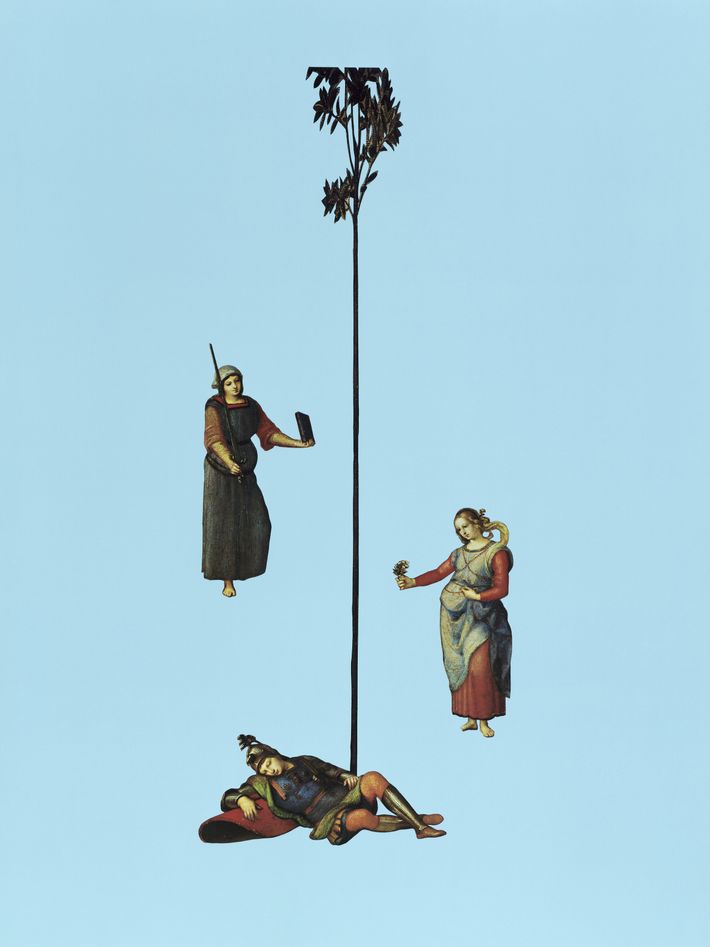 Vision of a Young Man, from the  Renaissance Paintings series, 1991.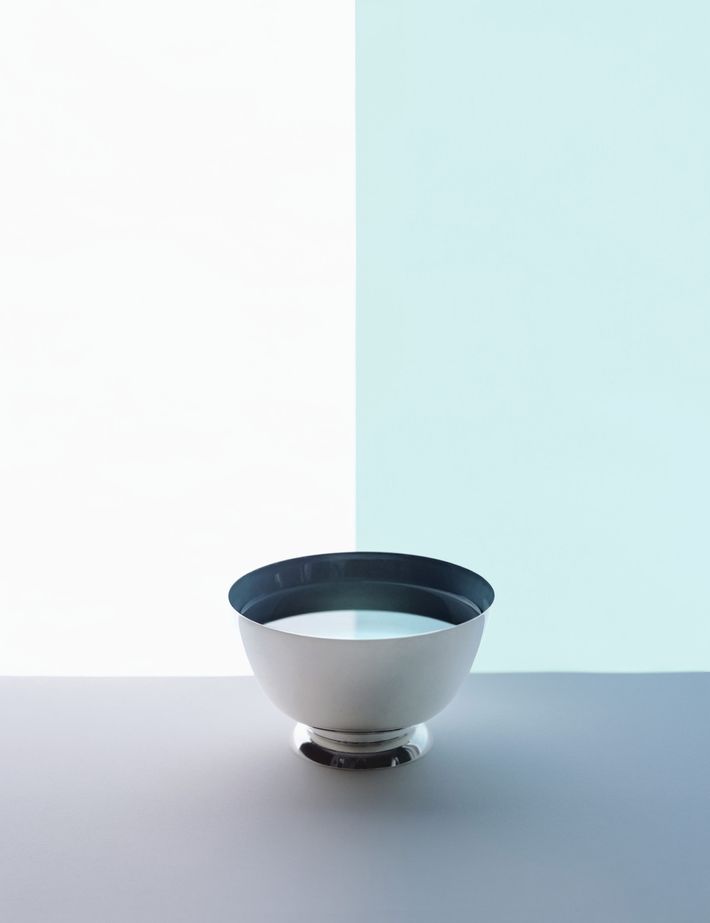 Half Bowl, from the  Available Light series, 2012.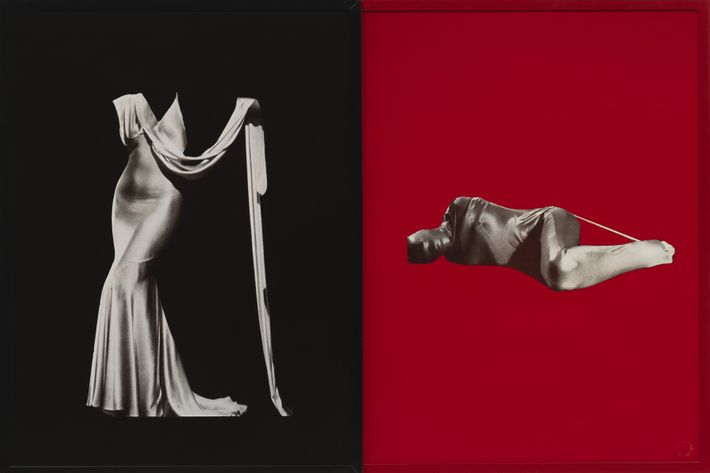 Figures, 1983.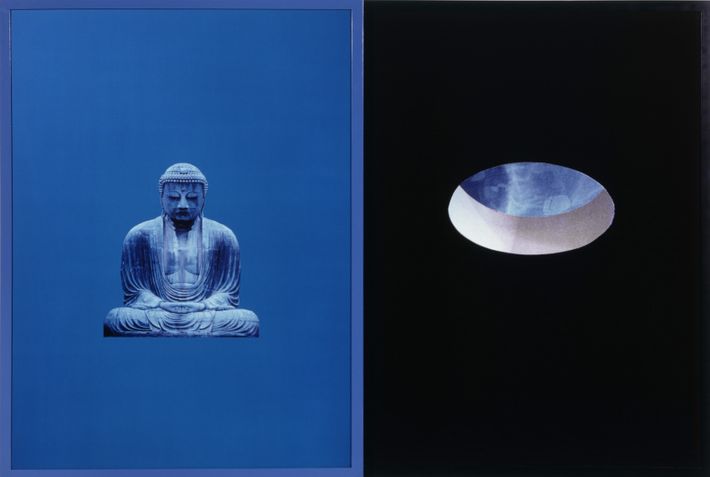 Buddha of Immeasurable Light, from the  Objects of Desire series, 1987.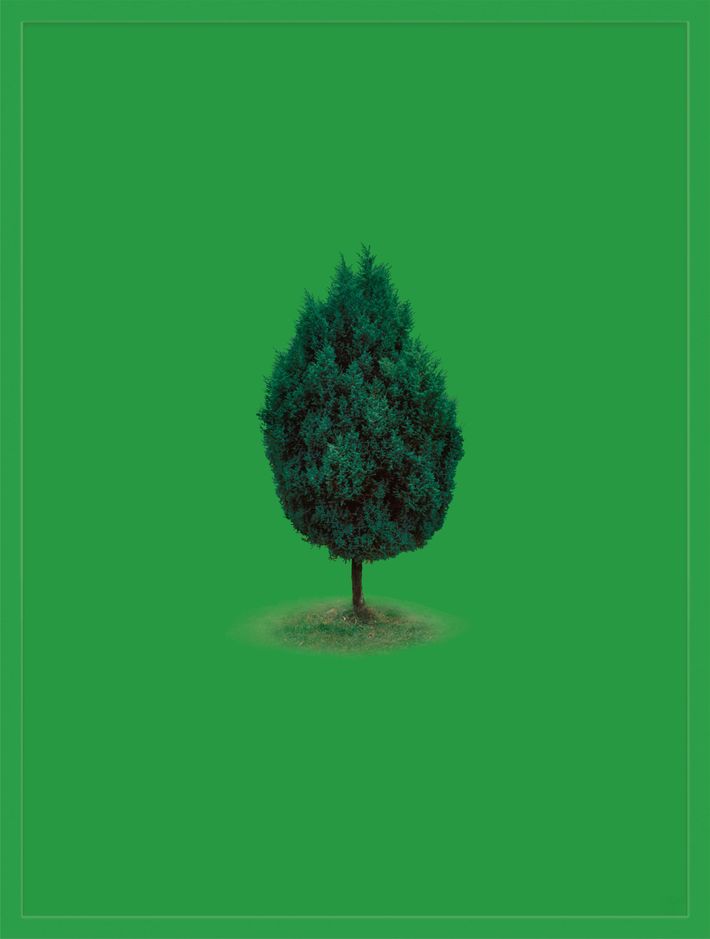 Tree, from the  Neverland series, 2002.